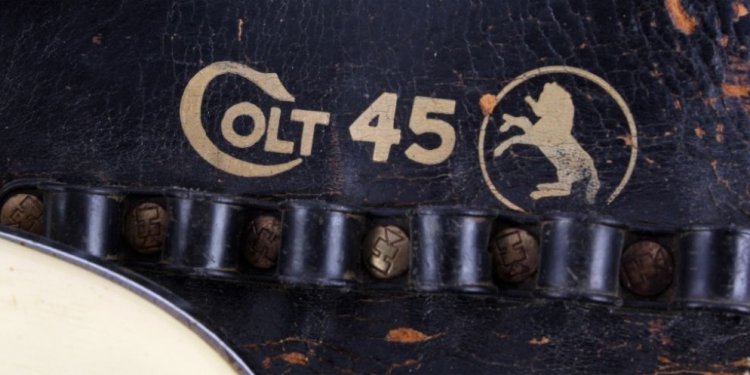 Colt 45 Cap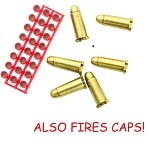 The Colt .45 Peacemaker was one of the most famous Western guns in Wild West history. Ubiquitous with western icons such as Wyatt Earp, Pat Garrett, and Bat Masterson, you'll see why this is our most popular replica western gun. Our realistic replica features a 4.75" barrel, wood grips, and shell ejector. With this classic Western collectible, you can 'Cock it and pull it' - just like they did in the old days.
Better yet, this high-end replica revolver is also designed to fire caps. When used in conjunction with our Denix Cap shells, you will have one of the best adult cap guns available anywhere today! This cap-firing model is authentically designed, original in size, weight and appearance, and functions just like the original. These are not toys made for children.
Made from quality wood and metal for realism and durability, and accurately detailed in look and craftsmanship. Created by Denix, this single action replica Colt classic is a wonderful collector's item and unique decor piece.
Denix Cap Gun Features
Authentic size and weight of actual gun
High-end Super Quality Cap Gun
Fires 6 pull off caps (Not included)
Museum quality reproduction
Does not fire real ammunition and cannot be altered to do so
Constructed from quality wood and metal by dedicated craftsmen at Denix
Share this article
Related Posts