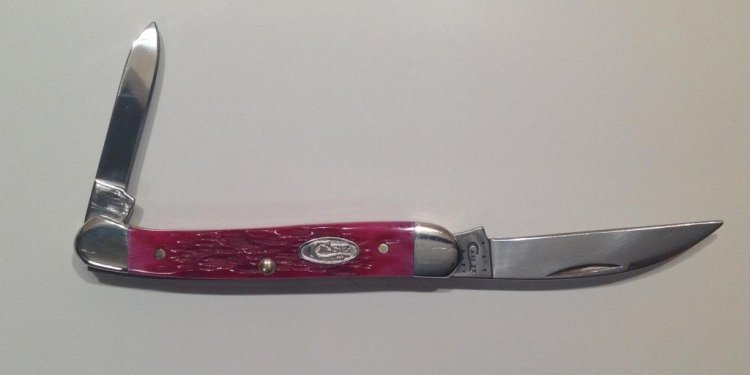 Case Pocket Hunter
A Folding Hunter Pocket Knife is commonly referred to as a Buck Knife—one of the most popular pocketknife designs, even today. These Folding Hunter Pocket Knives are generally used for actions like cutting a wet line, cable, or cord. These knives are experts at quick, precise snips. Known for providing precision in every cut, the folding hunter pocketknives find extensive usage in field dressing and camping chores. Please read ahead to explore this area of unique pocket knives and explore why Folding Hunter Pocket Knives should be a part of one's collection.
The Premium Type Buck
The Buck Model 110 takes the lead in this market. It boasts of a 3 3⁄4–inch blade along with a high-tension locking system. It is regarded as the most premium type of Folding Hunter Knife. The handles are usually carved out of wood. The toughened bolsters are fabricated using heavy-gauge brass. More sturdiness comes from the use of treated stainless steel that ensures immense strength. A high-precision performer, Folding Hunter Pocket Knives ensures you get the assurance of easy usage and safety of being carried in your pocket.
Get Transparent Deals & Premium Quality
Knife Country USA is an established online store, focused on knives and outdoor accessories. To ensure or cusomters get the best deals, we procure our increasing range of Folding Hunter Pocket Knives from leading brands in this segment. Our line include, American and international favorites like Case, Boker, and Schrade. Our popularity continues to soar among dedicated knife aficionados. Our merchandise is shopped internationally.
Share this article
Related Posts