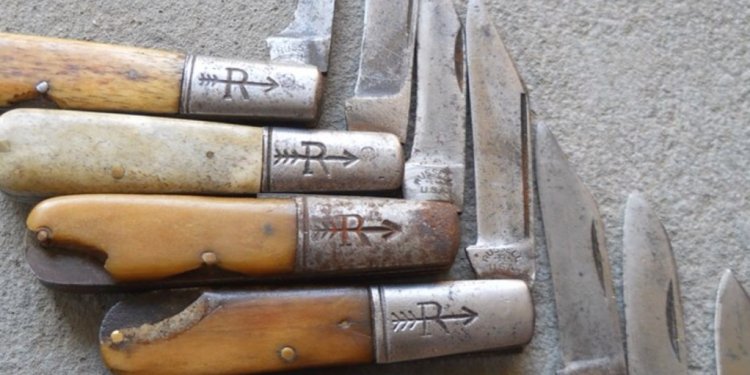 Barlow Pocket Knives
A Barlow Style Knife is easy to spot from the usual pocket knives due to its long metallic bolster and drop-shaped handle. There could be one or two blades attached to the smaller end of its handle. Barlow Knives are one of the best types of Pocket Knives—compact, sharp, durable, and safe to carry.
Barlow Pocket Knife Basics You Should Know:
Barlow knife was designed to be extremely tough and affordable.
To ensure decades of hassle-free performance, the blades are fabricated using high-grade carbon steel coupled with a bone handle.
However, sharpness and sturdiness of this knife is directly proportional to the thickness of its bolster.
Originally, Barlow knife referred to one knife, but today, one might find variations with two blades.
Moving away from the humble origins of Barlow Knives, manufacturers now pay a lot of attention to finishing and polishing of these blades, making them at par with other, premium options in this segment.
Barlow Knives are a great utility and collection item.
Our Customers Get the Assurance of QualityKnife Country USA is a popular e-store, selling the best of Knives and Outdoor Accessories, procured from leading brands in this segment, like Bear & Son, Novelty, and Pakistan Cutlery.
Share this article
Related Posts