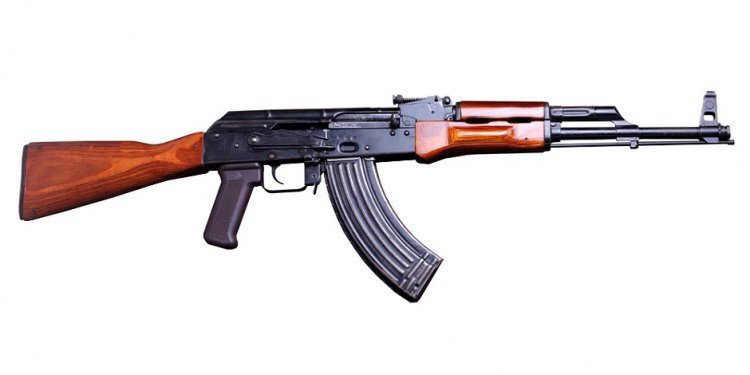 World War II rifles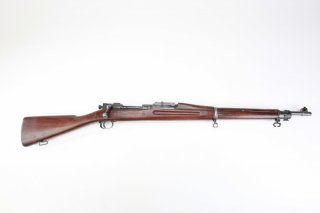 We showcase the hard-built guns that accompanied airmen, soldiers, sailors, and marines into a war that stretched across the globe, and we also display the many firearms that opposed them on beaches over the Pacific and across the dusty terrain of North Africa, Italy, Germany and France.
Several of these pieces bear mute testimony to hardships in the field with scarred stocks and finishes worn away. Many of these arms are not connected with specific individuals, but a few are. However, only two of the museum's WWII firearms belonged to well-known military men that went on to enjoy careers in writing.
(Photo credit/NRA National Firearms Museum)
One firearm in the WWII gallery is a 1918-manufactured Springfield Armory Model 1903 rifle that belonged to Robert Anson Heinlein, the noted science fiction writer. Heinlein graduated from the U.S. Naval Academy at Annapolis, Maryland in 1929 and served as an officer aboard the then-newest carrier, the USS Lexington.
Later discharged for pulmonary tuberculosis, he continued to work in aeronautical engineering for the U.S. Navy at the Philadelphia Navy Yard during the war years. For the next 40 years until his death, he owned this Springfield .30-06, occasionally firing it. We don't know exactly how Heinlein acquired his bolt-action, but we can be certain that as he wrote his classic novels, including Starship Troopers, The Moon is a Harsh Mistress, Stranger in a Strange Land, and others, that this rifle wasn't far away, and some part of his military experience was expressed in his prose.
(Photo courtesy/The Imaginative Icon)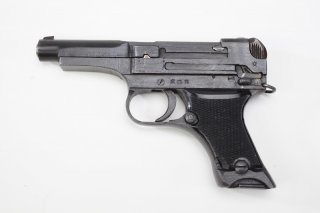 We know from a letter he wrote to the fan who later received this rifle that Heinlein preferred to retain it until his death –- not knowing if he might have to use it against enemies of America.
A second firearm associated with an American writer during WWII is actually a war trophy. Edgar Rice Burroughs was renowned for his creation of novels that brought to life the stories of Tarzan of the Apes, as well as the tales of John Carter of Barsoom (Mars).
(Photo courtesy/Tarzan.org)
Not as well known is the fact that Burroughs was once an enlisted man with the 7th Cavalry at Fort Grant in the Arizona Territory. Later in life, he served as a war correspondent, posting columns from Hawaii as Japanese bombers flew over Honolulu streets. Burroughs was the oldest American correspondent, then in his late 60s, but still traveled extensively over the Pacific.
During that period he acquired a Japanese Type 94 pistol, possibly in New Guinea, and upon his death the semi-automatic handgun was sent to the National Firearms Museum. This 8mm pistol is only lightly worn from its time under tropical skies.
Reading can give one a different perspective, but seeing these special pieces of history associated with these two writers also offers a different view into the era of America's Greatest Generation.
Interested in seeing more firearms from the Second World War? Visit the NRA National Firearms Museum in person at NRA Headquarters in Fairfax, Virginia, or check out the galleries online
Share this article
Related Posts