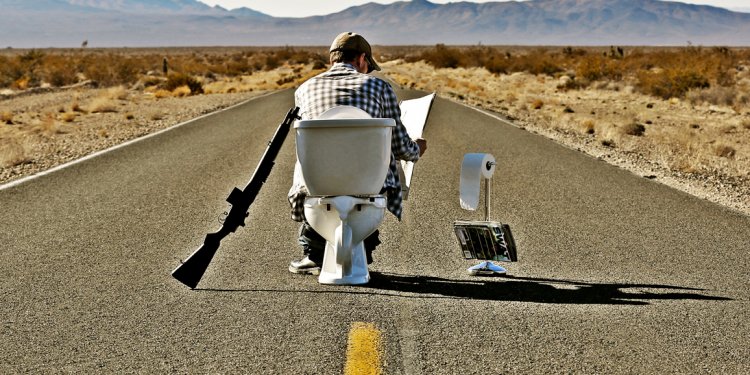 Collecting Guns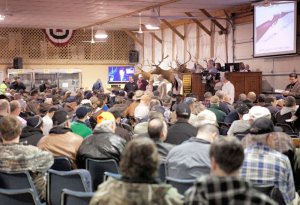 Editor's note: This is the third and final entry in a three-piece series about gun collecting. Read Part One and Part Two here.
There's no "one-stop shop" when it comes to finding and procuring collectible firearms. With so many types of firearms spanning hundreds of years and thousands of miles between, collectors go to great lengths to sift through the generations of guns to find arms in their specialty, or discover the gem they've been searching for to complete their collection.
As such, collectors look for and find rare and valuable guns in an assortment of places, including online auction sites and gun listings, traditional auction houses, private sellers, mail order lists, fellow collectors, gun shows and even yard sales. Any seasoned collector will likely tell you, "You never know where you'll find treasure, " and collecting firearms is very much the same.
NRA Museums' Director Jim Supica covers the various sources in which gun collectors find the next pieces for their collections, detailing the advantages and disadvantages that come with each method.
Online
Buyers aren't limited to purchasing new guns online. The convenience and reach of the Internet has made it even easier for gun collectors to research and track down rare firearms, or happen across something they may not have been able to find via traditional means. Buying a collectible gun is much like buying a new gun online, as both buyer and seller will follow all state and Federal laws when completing a sale.
On the Internet, eBay's prohibition of the sale of firearms created an opportunity for services specializing in gun sale listings online. Among several competitive internet auction style websites, GunBroker.com and GunAuction.com emerged as the leaders in this field where potential buyers bid for listed guns with a closing time and date deadline. GunsAmerica.com appears to be the dominant player in providing online classified ad-style listings.
Many collectors report good success using these services to buy and sell firearms, and can also use eBay to find related accessory items such as boxes, grips, etc. Reports of mail fraud by some shady sellers in general online auctions gives some potential buyers cause to pause, although it seems to me that such complaints arising from the specialty online gun sites are relatively few.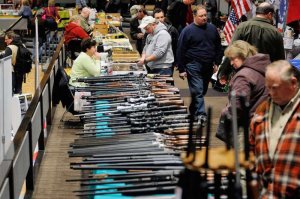 Precautions that buyers report as being most helpful include:
Direct communication with the seller as to exact condition concerns with any item being offered.
Careful review of the feedback feature of most sites to check the sellers history in past transactions.
Understand the seller's return policy, including inspection period, whether there has to be a specific reason for a return, and who pays shipping each way in the event of a return.
Be sure buyer and seller both understand the specific legal requirements of shipping firearms between states.
Live catalogued auctions
Continuing a trend that emerged more than 20 years ago, many of the largest collections and finest individual specimens are sold through national-level specialty firearms auction services. The standard approach is to conduct a live auction with an illustrated catalog offering full descriptions of each gun being sold, usually with an estimate of the anticipated price.
The auctions are advertised nationally in gun collector publications, and many will post their catalogs on the Internet. Bidders can attend the auction to bid live in person or can send in sealed bids via mail or fax. Some auctions may allow bidders to bid via phone during the live sale. Most of the leading auction houses have live online bidding as well.
The best results for buyers will usually be obtained by attending these sales live, assuming the bidder has the knowledge and discipline to do three things:
Physically inspect the guns he or she wants to bid on during the pre-auction preview period, and have the product knowledge to be able to assess the condition and originality of the pieces.
Have the gumption to jump in and start bidding when a lot he or she is interested in is selling at a favorable price.
Have the self-discipline to set a limit to the amount he or she is willing to bid for any piece, and to stop bidding when that limit is passed.
Absentee bidding can also be quite effective, but the bidder needs to realize they are relying on the auctioneer's knowledge and integrity when pursuing this route. The absentee bidder is dependent on the accuracy of the auctioneer's catalog description, since he or she generally will not have inspected the gun before bidding. The bidder is also relying on the auction to treat their bid in an ethical manner by not disclosing it to other bidders and by placing the bid only in fair competition with other bidders. The absentee bidder's best protection is to check an auctioneer's reputation for accuracy in descriptions and fairness in bidding with other collectors.
(Photo courtesy/Albany Time Union)
Gun Shows
Gun shows remain a delightful and cherished American tradition, and one of the best methods for buying and selling collectible firearms. For those who aren't familiar with these events, a show promoter will rent a large hall for a weekend and rent tables to dealers and collectors who offer their guns and related items for sale.
There are two general types of gun shows: collector shows and commercial shows. Both can be great fun, with some of the biggest and best being a combination of the two types, but if you're looking for something specific it's best to understand the difference.
Commercial shows are generally conducted by a promoter primarily as a business, and usually tend to feature more modern guns and allow a larger assortment of merchandise only peripherally related to guns and shooting, such as t-shirts and beef jerky, along with some just plain flea market-type material.
Collector shows are rarer, and are likely to have far more antique and collectible guns. A collector show will generally be defined several, but not always all, of the following criteria:
Sponsored by a true collector club rather than a commercial promoter.
Feature display competition where collectors put on educational exhibits from their collections.
Attract vendors and displayers from throughout the country.
Enforce restrictions on the type of merchandise that can be offered, often eliminating flea market type items.
Some of the top national-level shows include the NRA's Annual National Gun Show (hosted by various shows at different locations), the April and October Wanenmacher Tulsa Arms Show (the largest gun show in the country), and the spring Colorado Gun Collector Association show in Denver (possibly the top display competition show), among others.
(Photo courtesy/Washington Arms Collectors)
Specialty dealers
Dealers specializing in antique and collector firearms continue to be a good source of finds, offering a couple advantages. Good dealers will know their merchandise and can guide new collectors. Specialty dealers are also the ones likely to come up with the finds when rare or exceptional guns first surface.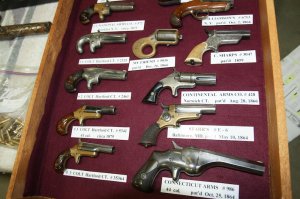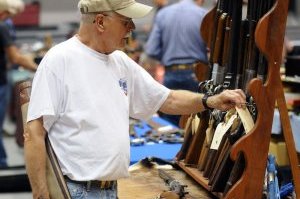 Share this article
Related Posts