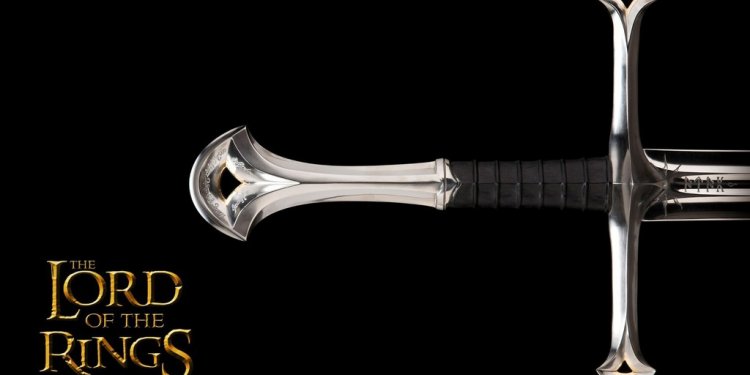 Lord of Rings Swords
Replica's of the weapons used in the Peter Jackson films of The Lord of the Rings, such as the swords Anduril, Arwen's sword Hadhafang, the bow and knives of Legolas, Frodo's and Bibo's sword Sting and Sauron's helmet.
The American company United Cutlery has bought the license from New Line Cinema to produce exact replica's of the swords and helmets from the three The Lord of the Rings movies (The Fellowship of the Ring, The Two Towers and The Return of the King) and The Hobbit movies in the highest quality. The details and finish are superb. Each comes with a wooden plaque to hang the sword on the wall and form a stunning decorating piece.
The replica's by Sovereign Swords are budget editions of the movie swords. The details and finish of the swords are not as fine as the swords from United Cutlery, but they are more affordable.
Please note: these swords are for decoration only, not for LARP or fighting. If you try to be Ivanhoe with any of these, you will break them.
See also:
Share this article
Related Posts