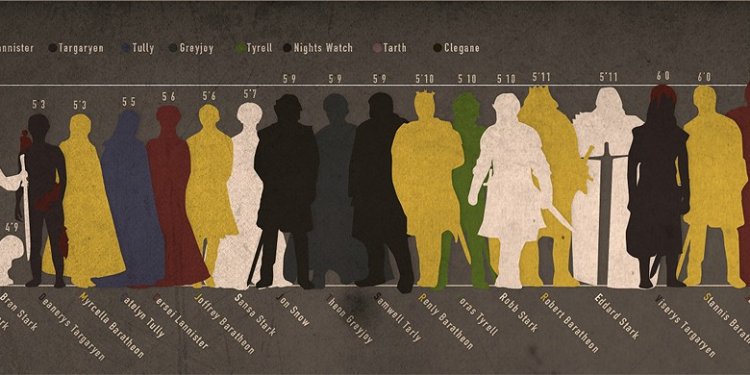 ASOIAF Swords
Welcome to Valyrian Steel. Your source of officially licensed replica weapons and armor from HBO® 's hit TV series Game of Thrones®, and George R.R. Martin's A Song of Ice and Fire book series.
Reviews / Comments
"I got my Damascus Ice #75 today and was very impressed. Excellent grip, awesome blade and has great detailed work."
"The sword is awesome. The steel actually sings instead if clanking. Sharpened it will be death in hand."
"I just received my Damascus version of Eddard Stark's Ice [#183]; wow, what a blade! everyone I know who's seen it [fans of the show, books, or just general nerds] are insanely jealous, and I couldn't be happier. It even feels balanced [when you're two-handing it]. By far the prize of my collection. No complaints about quality of the Sword, and the mounting hardware is great [as well as the plaque]. It may not fit the book's description to the letter, but I fretted about ordering it for weeks, yet once I opened the box a smile crept across my face, and the first words out of my mouth were "TOTALLY worth it!" Cheers from the Great White North"
"I received my Damsacus version of the Stark's sword Ice this morning.I'm so happy...it's better than sex.not that I'd know.except for with myself.I'm very lonely."
"I Live in Medellín-Colombia. Today i got My #219 Damascus Ice! and oh was it worth it!. It is the most beautiful sword i have ever seen. The details are outstanding. It feels balanced when you're two handling it. The blase its flawless...the pattern on the blade gorgeous. Definetely worth every penny."
"We just got our Damascus Ice today & we couldn't be happier with it! We got #208, but it was actually the very last one available. EVERYTHING was sold out, all that was left was Needle by the time we saw this website, so we got that (also very happy with that one) but we were so disappointed we couldn't get another sword. We happened to email Valyrian Steel at the exact right moment, somebody had just canceled their order of Damascus Ice #208, literally the last one they had left. Instead of putting it up on EBay & selling it for more $$ they offered it to us. Valyrian Steel was so patient with us, we emailed back & forth for a couple of days & they allowed us the time to decide if we wanted to spend all that $$, then another day or so to get our finances in order. We were so nervous in all that time that we would finally be able to purchase #208 only to find out we dug our feet too long & they didn't want to wait for us any longer. But that was not the case. They waited patiently for us & gave us the couple of days we needed without a word of complaint & they held the VERY LAST sword until we were able to pay forit. I have never dealt with a nicer company, after my experience with them it is obvious that Valyrian Steel really cares about their customers. About the sword itself, we have no complaints. These people complaining that it isn't 'battle ready', why do they need a sword that is? Are they using their sword to go to battle? We hung ours up & it looks beautiful. I love the way the suade comes a little bit dirty, it makes it look like a real sword. For the size of it (it literally comes to my brow) the wobble is less than I expected. After reading the complaints about the wobble we were really nervous, but honestly, it's not bad. It is HEAVY! I can barely lift it, Dave had to take it from the box, carry it around, & hang it up because it is too much of a sword for me. The blade is gorgeous... I don't even know what to say to explain how beautiful the Damascus is. Thank you Valyrian Steel!! Not only do you do gorgeous work but you were one of the best companies we have ever had the pleasure to deal with & your products are reasonably priced. There are swords for those who can't afford the Damascus, which are still a collector's item, & then there are the actual Damascus swords for those fans that can afford them. Damascus Ice #208, the last of its kind, has found itself a great home. We will treasure it until the end of our days. Thank you Chris for all your help! We can't wait to see what else you have in store for us."
"I was dreaming of a white Christmas. Instead I got "Ice" for Christmas. Either way, Winter Is Here. 227 / 250."
"Just came today DAMASCUS ICE No 35, i love this sword, 'Let Winter Come, I'm Now Ready.'"
"Got this recently, and while it it will look exquisite on my wall, I have a few niggling criticisms. Since this is not in any way advertised as a battle-ready sword, some (like balance) are pretty inconsequential. Nevertheless, here goes: The good: "Valyrian steel" - the "damascus" patterning of the blade is absolutely gorgeous. Handle - the soft leather grip is one of the most "comfortable" sword handles I've ever held, and the general design of the handle with the gold ring is just beautiful. "General" - Overall, it just looks great. The bad: Size - the blade just is not long enough to fit the book description. "as tall as Robb" - while Robb is only 15 in the book, and people were shorter in the middle ages, but it still just is quite a bit too short, especially when hung next to Longclaw and realizing the blades are almost exactly the same length. Wobble - has been pointed out by others, it has a rather cheap feeling wobble when actually weilded. Balance - WAY too tip-heavy. Needed a much, much heavier pommel. I've had the privelige to hold a genuine medieval longsword once, and was absolutely astonished at how well the blade weight was balanced by the handle/pommel. Completely missing in this Ice replica, but not all that relevant, since this is really just meant as a decorative piece. Engraving - I can't quite put my finger exactly on what the problem is, possibly just the font, but the "Winter is Coming" engraving just looks too "modern" If this sounds overly negative, that was not my intent - this IS a beautiful decorative blade, and the only two "relevant" criticisms in that context are the too short length of the blade compared to Longclaw, and the "Winter Is Coming" engravin. "
See also:
Share this article
Related Posts