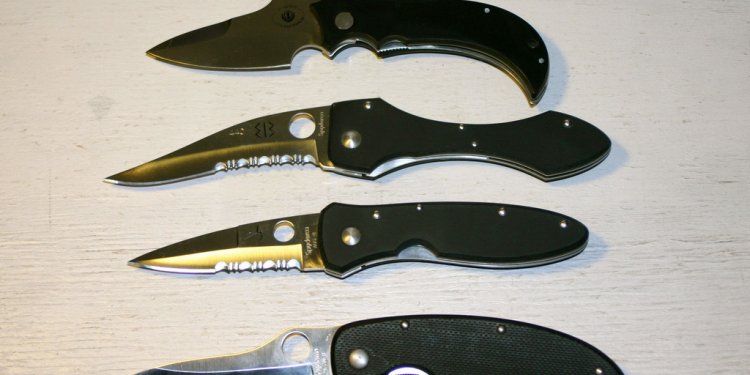 Spyderco Singapore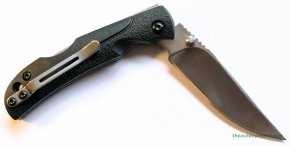 These SanRenMu pocket knives are like crack to me. They are well designed, well built, and (most
importantly) dirt cheap, making them a great value. All the models that I know of are under $20. Sure, they take 20-45 days to arrive, but it's not like I'm desperate for another knife, so the wait is no problem. My review sample was purchased from Fasttech and took about 30 days from the time I ordered until the time I held it my hand. They shipped it Singapore post supposedly due to new shipping restrictions on knives.
Product Description
Price: Around $7
This is a small-ish EDC type pocket knife which features a drop point blade likely made of 8Cr13MoV Chinese steel with a G10 handle and a right-handed, tip-up carry clip. It utilizes a typical back lock mechanism with steel liners on each side. The blade features some jimping on the spine. This model is definitely on the smaller side of EDC knives I own, which is fine because there are times I can't or don't want to carry a bigger blade.
Official Specs (From Fasttech)
Blade length: 5.92cm
Blade width: 1.43cm
Blade thickness: 0.2mm
Folding total length: 7.44cm
Unfolding total length: 13.3cm
Handgrip width: 1.42cm
Handgrip is made from aluminium alloy with clip
Great portable knife for outdoor or daily use
Initial Impressions
It's hard to believe how nice this knife looks for the $7 I paid for it. With a good edge and a tip-up carry configuration right out the box, it's pretty obvious that SRM is in tune with its customer base. Lately there has been a concern for all the fake SRM products flooding the market, but as far as I can tell, this is the real deal.
Handle
The 681 features G10 scales sandwiching a steel liner on both sides. The scales feature a textured, grippy area with a smooth area running about 50/50 on both sides. I would've preferred texturing over the entire handle, but it's sufficient and looks nice.
Ergonomically the handle is a little small for my medium sized hands. It reminds me a little bit of the Spyderco Dragonfly: lots of knife for the size, but a little awkward to hold.
Clip
The clip comes configured for right-handed tip-up carry and can be removed but not configured. You get the clip one way or take it off; those are your two options. Since this is how I prefer it configured, it works out very well for me.
Clipped to my pocket, this thing is light; I barely notice it in my pocket.
Lock
The back lock is solid-probably more solid than it needs to be. Mine opens one handed with the thumb studs and has a good lockup. I don't often see a lockback type knife with full steel liners, and I like it. The full liners would probably be too heavy on something like the Dragonfly, but the 681 is light enough to where it doesn't seem to be an issue.
Usability
This is a little on the small side for me to EDC most of the time. I really like this model, but it's not that easy to open one handed and the blade is a little small for common tasks I use a knife for. But the main reason I bought it was to take it on road trips to places where larger knives aren't appreciated or even legal. But as far as opening packages and other basic cutting/slicing tasks, it's a lot of knife for its diminutive size.




Share this article
Related Posts