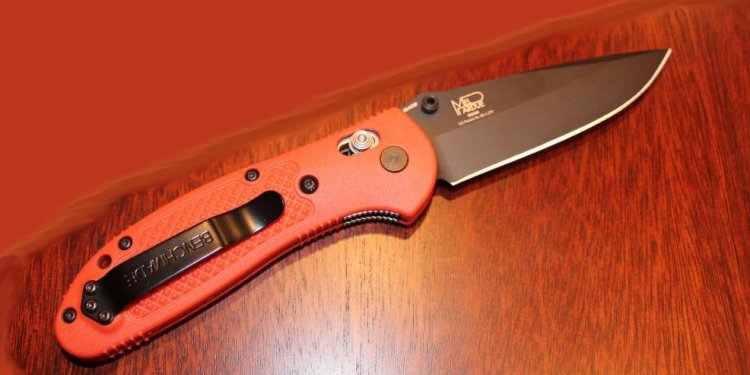 Spyderco Paramilitary 1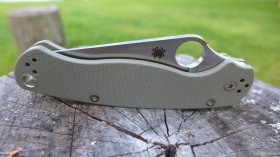 Telling you the is awesome is akin to telling you that the Suzuki Hayabusa is fast. The single word descriptor doesn't really capture the entirety of what you are dealing with. The Paramilitary 2 (PM2) is something of a phenomenon. It is, bizarrely in this world of gear bounty, hard to find, amazingly capable, and cheap. As the market for $200, $300, and even $400 production knives grows, the PM2 remains intermittently in stock everywhere. There is a reason. It is awesome.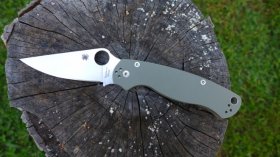 But things get even more incredibly when you throw in the thriving collector's market around the various Sprint Runs, which I covered here. A new sprint run recently came out, one from the sprint run specialists at BentoBoxShop.com, and it is a sterling example of the knife. If you want a PM2, it's worth it to chase down a Sprint Run, especially if you can get it at retail. These runs take the knife to the next level. The Elmax version is the third PM2 Sprint Run I have handled and all have been superbly finished.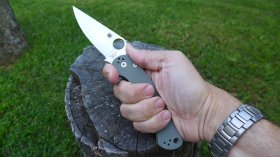 Think of the PM2 Sprint Runs as the Corvette Z06–a limited edition worth the hassle and price tag.
Description
The PM2 is a medium sized folding knife from Spyderco. It is the second iteration of the Paramilitary, which is, in turn, a smaller version of the large hard use or tactical knife the Military (which is also made in various Sprint Runs). There have been 8 Sprint Run or limited editions of the knife, each with a new, exotic steel. This particular model runs the Boehler Uddeholm steel, Elmax.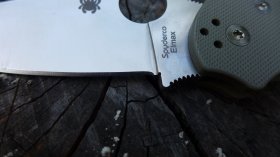 Elmax is a powder metallurgy steel with a very high percentage of carbon and ultra pure grain structure. The knife has a full flat grind and opens with the customary Spyderco hole, though this is the larger 14mm hole (as opposed to the normal 11 or 12mm hole). The knife comes with a 4 way spoon-style clip found on many Spydercos. It uses G10 in the handle and the Elmax model runs foilage green G10. The knife has nested metal liners.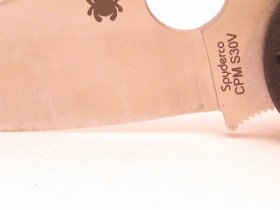 It uses a compression lock. The blade is 3.44 inches. The total package weighs 3.75 inches. Because of the nested liners, it is quite thin yet surprisingly rigid. The knife has a half-and-half finger choil.
Share this article
Related Posts