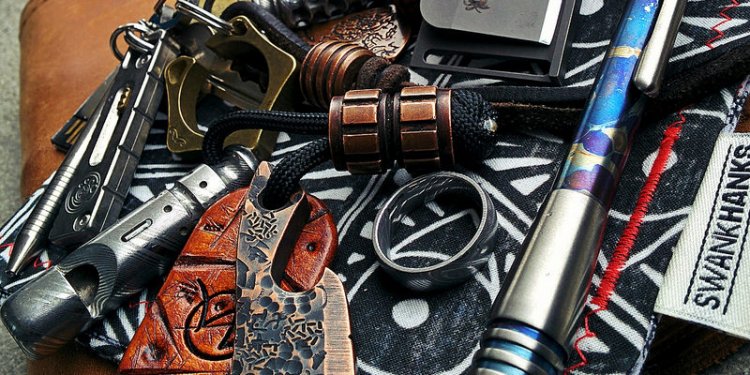 Spyderco Cleaver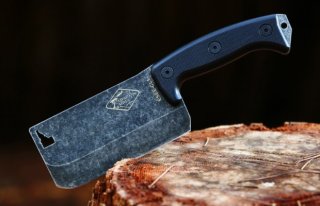 ESEE just announced that it will be adding an outdoor cleaver named the CL1 to their 2017 catalog. According to the company, the new blade turns the traditional butcher's cleaver into an outdoor tool worthy of the their name. ESEE co-founder Mike Perrin gave us his impressions of this unconventional knife and dropped a few hints concerning what could be the biggest ESEE news of 2017: new folders.
The CL1 is the first product in the new Expat Knives series which will consist of designs by 'Expat', an active member of the ESEE forums. As was the case with Spyderco's Wharny Delica, ESEE is turning to an active enthusiast to inject more variety into their lineup. "This knife is very off-center from where we normally are, very different, " Perrin acknowledges. The design may be unconventional, but Perrin says it is far from a novelty. "When you look at it you think, 'Man, this is a real outdoor tool.' "
The CL1's 5.3-inch, 1095 blade is designed to work in a variety of outdoor roles. Unlike a typical meat cleaver which has squared off edges, the CL1 features rounded edges to create a small amount of belly for roll cuts, rocking cuts, or even skinning game.
With a weight of 1.5 lbs., the CL1 is no slouch in the chopping department either. Perrin says the CL1 is a perfect tool for the heavy duty chores required at campsites, from prepping firewood to emergency breaching. "I think this would excel in a large campsite.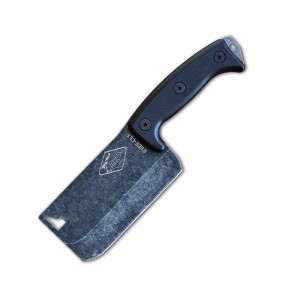 You could even keep it in the truck or aircraft for those times when you need something heavy duty." Pricing is still to be determined but the the CL1 will be available to purchase by the spring.
> Keep your folders awesome. Grab a for $8.99 <
Perrin goes on to say that ESEE fans should be prepared for an exciting year. He and Jeff Randall are looking into the possibility of a new line of budget folders. As for the long-awaited ESEE Izula folding knife, 2017 could very well be the year. Perrin says that a high-end folding knife, whether it's the Izula or a new ESEE model, will also become a reality. "Sometime in 2017 you'll see a folder come out."
Share this article
Related Posts