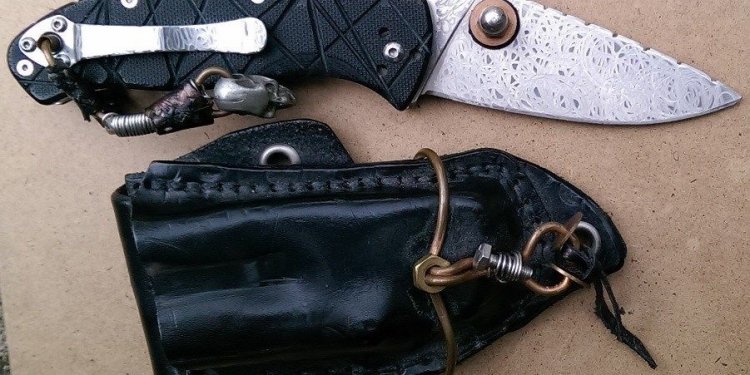 Custom Spyderco Tenacious
DLT Trading was started in the late 90s as a purveyor of high quality and hard-to-find knife brands delivered to customers around the world by utilizing ecommerce. Then near the forefront of this sales channel, we have experienced exponential growth as we have grown organically as well as through acquisitions, such as our purchase of Oregon Knife Shop and its internet sales business. With this acquisition, we have positioned ourselves among the worldwide leaders in custom engraved knives for both the retail and corporate market segments.
During our history, we've outgrown a couple of locations and since 2012 we've been headquartered in Marinette, Wisconsin. This facility houses our ecommerce operations, warehouse and a retail storefront. If you're ever in the area we'd love to have you stop in to say and see some of the world's best knives and monogrammed hunting gear.
Our Mission
To provide best-in-class service and selection of a wide variety of knives and tools delivered lightning fast at competitive prices.
Jason Thoune
OWNER
Passionate about knives and the outdoors, I feel lucky to have the job I have. On a daily basis I get to talk to folks around the world that have interests similar to mine. Though I have to admit the hours are long, I really don't feel I have to "work". We have an amazing custom base of loyal customers that I consider to be friends more than customers. In my spare time, I love to spend time outside.

Whether it's on my family's farm working cattle, hunting for whitetail deer, or just out camping with my family I have a real love of the outdoors and the high quality gear that goes hand-in-hand with it. In my spare time I also love to cook so my profession allows me to have some really great kitchen cutlery as a bonus.
Favorite Knives: Bark River Gunny, Victorinox Farmer, Benchmade Mini Barrage, Victorinox 8" Chef's Knife
Mary Arnestad
Having worked for DLT Trading for over 10 years, I can say that learning the knife industry has been fun and adventuresome. When I started my knife knowledge was pretty limited but over the years I have come to appreciate and love craftsmanship, design and beauty of the knives we sell. I am amazed by the passion our customers have for quality outdoor gear. During my tenure I have made innumerable friends and am humbled by how great our customer base is to work with. It really makes my job fun!

In my free time I enjoy walks by Lake Michigan and seeing the bountiful wildlife and God's beauty here in the Upper Midwest.
Favorite Knives: Swiss Army Classic, Victorinox Santoku, Buck Bantam 284 (my letter opener)
Chris Neilio
My job is not only fun but also exciting. I jokingly say I like working with our customers so much I'd work for free (PLEASE, PLEASE don't tell Jason that I would though). Having owned my own business prior to working at DLT, I understand the commitment it takes to succeed and take care of our customers. I specialize in corporate orders and pre-order on limited run products at DLT When I'm not taking care of our customers, I love to spend time with my family at our camp and acreage that surrounds it.
Favorite Knives: Bark River Fox River, Swiss Amy Classic, Victorinox Santoku
Paul Edgette
My job at DLT allows me to combine my passion for knives with my extensive background in retail sales and ecommerce. I've long been a fan of high quality and custom folders and tactical knives. Since arriving at DLT I've garnered a newfound love for the durability and beauty of many of the top notch fixed blade knives we offer. When I'm not helping out our customers I also manage the technology needs at DLT Trading and work in our in-house engraving department. Recently, I've started to build my own knives and custom kydex sheaths which has furthered my knowledge and interest in our products.
Favorite Knives: Benchmade 531, Medford Praetorian Genesis, Victorinox Cadet, Bark River Gunny
Eric Edgette




Share this article
Related Posts