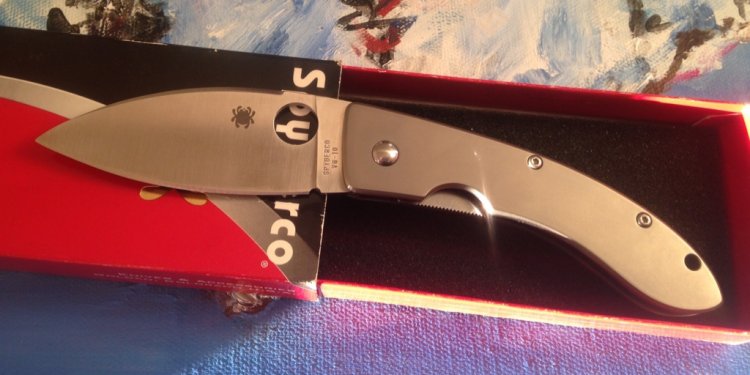 Chinese Spyderco
The Spyderco C65 Bob Lum Chinese Folder has a blade is tapered like a leaf, broad, flat and razor thin along the edge. This venerable leaf-shape has been around for centuries found on serviceable everyday cutting instruments in China It's a definite winner for general utility, hunting and tactical applications. The C65 has a 3 5/32 inch 80mm) flat-ground (blade made of ZDP-189 stainle-?ss steel. Matched up with a black Almite coated aluminum handle, it's hard to say which reigns supreme, performance or eye appeal.
The handle's curvature ergonomically fits your hand for precise performance. -?A nested LinerLock enhances lock strength, granting peace of mind when really muscling down on a cut. The pivot pin is eccentric and adjustable for wear. Overall weight is 2.6 ounces (779 grams). The Chinese Folder is a high-tech version of a time proven design.
The knife world was saddened to learn of the passing of one it's premier custom knifemakers in 2008. Bob Lum was a custom knifemaker who took traditional Asian designs and infused them with all things modern.
Overall Length
7.188" (183 mm)
Blade Length
Share this article
Related Posts