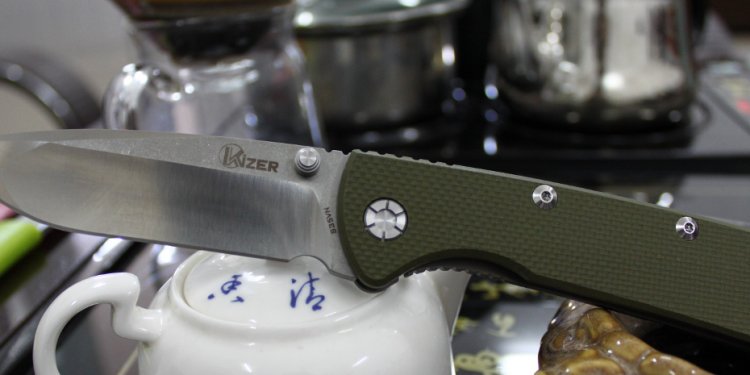 Knives website
We have never strayed from our original hands on approach to manufacturing. Even today, SILVER STAG Knives are primarily ground, polished, assembled, shaped, and sharpened "Free Hand". While no two finished knives will ever look exactly alike, all SILVER STAG Knives share certain features that make them extraordinary field tools. To start, the blades are designed by sportsmen and are exceptionally practical. The blades are manufactured exclusively from the highest quality domestically produced High Carbon Steel. Authentic North American antler or Stabilized Hardwoods are built into the designs. The finished knives are stunningly attractive, incredibly functional, and extremely durable. Most custom knife makers charge three to six hundred dollars for comparable products, while the majority of our product line retails in the $69 to $179 range. How can we offer such an exceptional value? By manufacturing large, same style runs we gain production efficiencies that cannot be duplicated in a small custom shop. In summary, the team at SILVER STAG has taken a step back in time when high quality tools were handmade by proud Americans dedicated to producing quality products at a fair price.
We were honored to receive the 2016 Friends of the NRA Knife of the Year, National Wild Turkey Federation Knife of the Year, and the Rocky Mountain Elk Foundation Banquet Knife of the Year programs. Please support these great nonprofit industry organizations that work tirelessly to protect our heritage, freedom, and conservation efforts. Exclusive Limited Edition SILVER STAG Designs can be purchased through their local banquet programs. Please click on the following website links to find a banquet near you.
PRODUCT LINE SUMMARY
​The SILVER STAG Product line is made up of over 60 different blade designs that range from 2" to over 21" in length. Every design is categorized into one of ten series, and each series is categorized by the steel, antler, and construction method used in the manufacturing process. These Series are; CROWN, DAMASCUS, TOOL STEEL, SLAB, ELK STICK, POINT, SCRIMSHAW, POCKET, CHUCK WAGON, and SWORD.
​To thank our loyal customers for their multiple purchases, we have recently added an "Exclusive Factory Direct Purchase Program". This program will feature Limited Editions, production over-runs, and excess inventory specials. The Limited Edition Knives will be manufactured in 15 to 50 unit production runs and each style will be numbered in their production sequence. Once these Limited Edition styles are gone, they will never be manufactured again. The Production over runs, excess inventory, and discontinued styles will be offered at an exceptional value. This is a great way to collect SILVER STAG Knives at a very affordable cost. Please check the web site periodically for updates.
Share this article
Related Posts