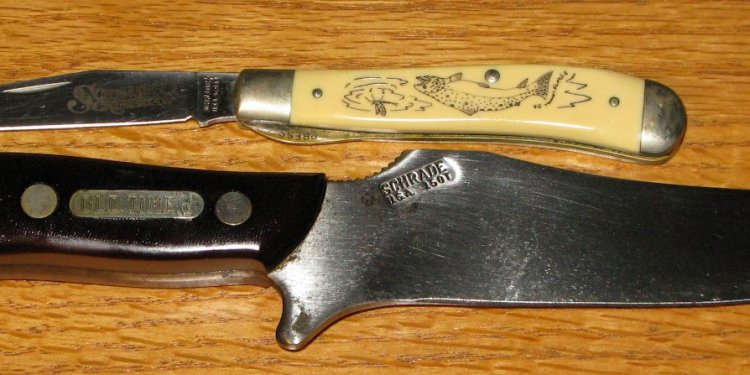 Inexpensive Knives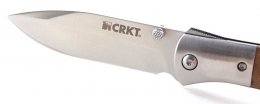 3. Victorinox Cadet
You can't have a list of best budget EDC knives without at least one Swiss Army knife. There are tons of models in many sizes with different combinations of tools, but the Victorinox Cadet has found its way into the pockets of millions of knife nuts around the world for good reason. This inexpensive multi-tool features everything you need for daily life and nothing more.
The primary tools of the 84mm Cadet are a large blade, bottle opener, can opener, and nail file. In these primary tools are two screwdrivers, a wire stripper, and a nail cleaner. There's also the typical key ring.
What really sets this model apart from some of the other Swiss Army knives is the handsome textured Alox handles. Not only does it feel great but it looks great too.
It's no surprise this multi-tool is so renowned by hard-core knife enthusiasts.
4. CRKT M4-02
Think you can't get a good assisted-opening EDC on a budget? Then you haven't seen the CRKT M4-02. Designed by the legendary Kit Carson, the M4-02 has a 3.25-inch drop point blade made of 8Cr14MoV stainless steel.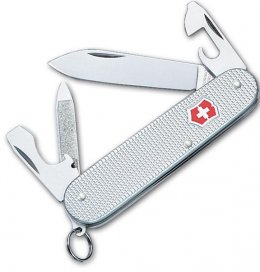 This handsome knife is far from intimidating if you whip it out in public to cut some thread off your clothing, making it a great tool to carry anywhere. (The one we're highlighting has Burl Wood handles, but it also comes with Stag handles or White Bone handles.)
Despite being a looker, the knife is also a performer. Using the lightning-fast Outburst opening mechanism, the blade springs forth when you apply enough pressure on the ambidextrous thumb studs. To ensure the knife stays open when you're using it on tough jobs, the M4-02 uses the LAWKS mechanism, which adds extra security. The last thing you want in an EDC is a knife that can fail.
Although this is at the top of our arbitrary budget, it's worth every penny for the work you'll accomplish every day.
5. Kershaw Chill
Slim, sleek, reliable, durable, made in the USA. Having just one of these qualities usually makes for a solid EDC but the Kershaw Chill comprises every single one of these attributes. The Chill has a built-in flipper that easily engages the 3.1-inch 8Cr13MoV bead-blasted blade. The blade (and the knife in general) is quite slender. Factor in the 2-oz weight of the knife and the Chill disappears in your pocket, which is something most people look for in an EDC.
Designed by respected custom knife-maker RJ Martin, the Chill has a relatively bare-bones design. That's not a knock on the knife; in fact, this means that there's less chance for failure due to dirt or wear.
6. KA-BAR BK11 Becker Necker
The knives featured on this list so far have all been folders, but some people are looking for a fixed blade with a little more heft and durability. For those folks, there's the KA-BAR BK11 Becker Necker.
Share this article
Related Posts