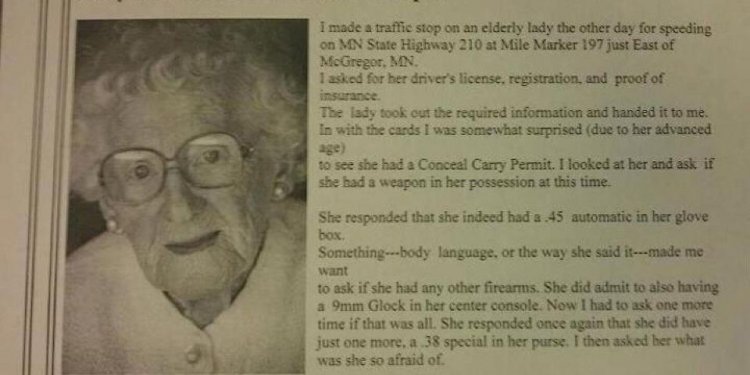 Guns Minnesota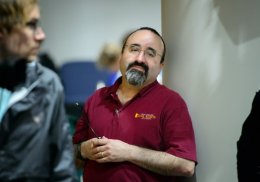 Abdul Yusuf and Jamal Abdulahi hadn't seen the need before, but a few weeks after the November election the two men went to a gun store and started the paperwork for permits to carry.
They are among the Muslims and members of other minority groups who are joining the ranks of Minnesotans who applied to become gun owners in 2016.
For Abdulahi, it's a natural response to an uptick in hate crimes since the election of Donald Trump.
"Donald Trump has directly pointed fingers at the Somali community, " Abdulahi said, referring to the president-elect's statements before the election that Somalis are a "disaster" for Minnesota. "It's something you don't expect to hear from a presidential candidate. We've seen backlash. We are not going to stand [for] that."
Fears about Trump's rhetoric on one hand, and fears that his Democratic rival Hillary Clinton might try to restrict gun ownership on the other fueled a spike in gun permit applications in Minnesota this year. As of Dec. 7, the state has issued 70, 112 permits, a 57 percent increase over the 44, 696 issued last year, according to a report from the state's Bureau of Criminal Apprehension. The permits are valid for five years, so the total includes both newly issued and renewing permits.
Minority gun ownership is rising as attitudes change. A 2014 Pew Research Center Survey showed more blacks are changing their views on gun ownership: 54 percent said that guns protect people rather than endanger lives.
That compares with 29 percent of blacks when asked the same question in 2012.
There is no data on the number of Muslim-Americans buying guns, and permit application records don't reveal demographic information beyond the age, gender and the county of the applicant.
But Andrew Rothman, president of Gun Owners Civil Rights Alliance, a Minnesota-based nonprofit that advocates for "gun and self-defense rights, " says he's seeing a growing number of Somali men coming in for gun lessons.
Rothman said his organization welcomes their participation.
"We have always said civil rights are for every population that may be subject to discrimination and violence because of their heritage and other personal characteristics."
Abdulahi and Yusuf are urging Somali-Americans to "live without fear through Second Amendment right to bear arms."
The two have formed a group and have held several meetings in the community.
Their group is also addressing security concerns by working with law enforcement and hiring armed security guards to patrol Somali malls, schools and mosques that could be targets of hate crimes.
Fresh in their minds is a foiled plot to bomb a mosque and an apartment building housing Somali immigrants in Garden City, Kan., in October.
Concerns about guns
Some worry, however, that a push within the Muslim community to get gun permits could place Minnesota's Somali-Americans in an undesirable spotlight and invoke ugly memories of Somalia's civil war.
Abdulwahid Osman, an attorney for the family of the man who stabbed 10 people at St. Cloud's Crossroads Mall, applauded Yusuf and Abdulahi's message to the Somali community to stay vigilant, and he does not argue with individual choices for self-defense.
"It's up to individuals to make their own decision on how to protect themselves, " he said. "The religion tells us, the constitution tells us, and circumstances tell us."
But he worries how their message would be perceived by Minnesotans at large.
He urges Somali-led organizations to provide their clients with safety guidelines rather than tout gun ownership.
"What are we going to do if an active shooter breaks in?" he asked. "Are we going to run, hide or make a call? We need everyone to be aware of safety procedures."
Lul Hersi of St. Cloud, a mother of four, wants to be a gun owner, but fears having a gun around her two teenage boys who are dealing with racial tensions in the city.
"There is never a [better] time than now, but I don't feel safe to have a gun in my house, " she said.
For Yusuf and the dozens of Somalis who come to the group meetings, there is a sense of urgency.
They fear that Trump's administration will restrict Muslims from obtaining firearms. "They might put us on watch list or have a special mark on us, " said Yusuf.
Abdulahi's fifth-grade daughter has been taunted in school because she wears a hijab. Yusuf's wife is unnerved by the looks she gets on the streets.
"This is the right time to start owning guns and protecting ourselves and families, " Yusuf said, adding, "We have schools, mosques and community centers that need to be protected."
People not as comfortable
John Monson, owner of Bill's Gun Shop & Range in Robbinsdale, said he has a number of Muslim customers, but they are not the only people buying guns or seeking permits to carry.
He said the talk of tighter regulations in response to the mass shootings at Sandy Hook Elementary and San Bernardino sent people flocking to gun stores.
"Any time you add gun control, more people want to buy more guns, " said Monson. "We sold more guns because of that and people are not as comfortable in their neighborhoods anymore."
Haji Yusuf said he also sees more Somalis interested in guns. Yusuf, no relation to Abdul Yusuf, created the Facebook page "Somali-American Gun Club" and is the co-founder of #UniteCloud, a social media attempt to ease cultural tensions in St. Cloud. He is now preparing to start a nonprofit to educate community members about the rights and responsibilities of gun ownership.
Share this article
Related Posts