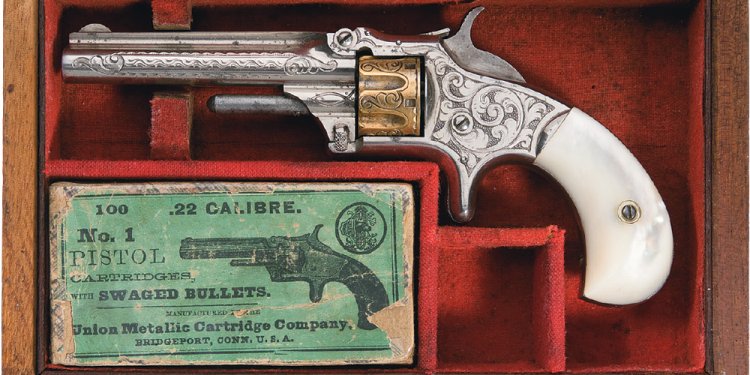 Antique Western Guns
Though there are many brands of "BB Guns, " one cannot help but think of Daisy. Since 1888, that company has been on top of the airgun world. Even though Daisy wasn't the first to produce a gun, they may as well have been, for they were the first company to manufacture the all-metal, real looking rifle.
The story began in 1888 with a windmill company that was basically failing. That year an inventor named Clarence J. Hamilton came up with a gun and showed it to his boss. Supposedly, after Lewis Hough fired it, he proclaimed, "That's a daisy, " and the name stuck. Hough talked the Plymouth Iron Windmill Company into manufacturing them and to give them away with the purchase of one of their windmills. Well, those air rifles proved to be as popular as the windmills. Since the guns were so popular and the windmills were failing, the company put all of its marbles into the manufacturing of the air guns. And the rest is HISTORY!!! The BB Gun is virtually synonymous with Americana.
We are constantly on the lookout for BB Guns—both new and used—but especially the vintage and antique ones. If you have a particular favorite, then you probably ought to get in touch with us and let us help you find it. We attend lots of toy shows and antique shows (plus estate sales) and are always on the lookout for BB Guns and pellet guns.

Pictured above are some of Bill's and also two of the very first all metal BB Guns ever made. These by Daisy.
The top one is the first model 1889 gun and the bottom one is from 1891, third model.
The bottom one actually says Daisy on it.
Share this article
Related Posts