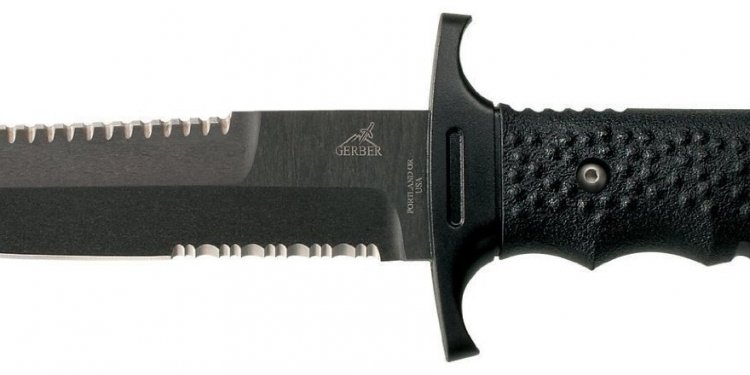 Gerber Tools sheath
Awesome knife, but not son-in-law proof. I own several Gerber knifes and this is my favorite multi-tool. I carried it like I carried my wallet, and used it more. Nevertheless, all I had to do was let my son-in-law use it to cut some Romex and the side plates broke. I still don't know how it happened, but I still feel this it the best multi tool I have ever owned.
I've had my Gerber Multi-Plier for 8 years, by far the best tool I have in my tool box. Very handy in all applications of work, I've used mind Gerber tool at work, home and camping. Strongly recommend this tool. Great job Gerber!
This is my second tool purchased I use a lot but was surprised when the Philips head broke.
i am writing this review with only 5days of carrying this tool.
i have own many gerber product this one is very much disappointment !
IT NEARLY CUT MY FINGER AND PIERCE THROUGH MY PALM !
I work in the line which needs to work with rope restrain, just today i open the blade in a urgent situation where i need to cut my fellow worker free, first i can't open the blade with only 1 hand, when i did manage to put down my tools and open it with both hand and the the restrain webbing loose, while trying to close the blade i have very serious problem trying to slide the locking device back and it sprang away from my hand as i was trying to close it pushing it against my palm and slide it back with my thumb and index finger, it slip off !!!
i toss it in a corner and took out my old SOG immediately once i reach home.
It is sold SGD$141 (USD103) here over in Singapore and it perform worst then my fellow worker's made in china multi tools !
I have had my early model Gerber Strata multi-function tool for many years and it has travelled around the world with me. I own many knifes and my Gerber is my most reliable and easiest to use. I recently bought a Gerber foldable hunting knife - a fantastic piece of equipment. I am very happy with the quality and durability of Gerber products.
Awesome tool, I have had and used mine on a daily basis for about 4 years now. Having used many other styles and brands, This is by far my favorite, even if the shell has been broken for a couple of years now. Highly reccomend.
Only one photo!!??!?!?! Doesn't show the sheath; Is there a clip?
Why would I buy this without knowing this extremely basic information about it?
I use this tool pretty much every day at work. It is a great go-to multi-tool overall. Recently, though, I have ran into an issue while trying to fix a couch at work. A crucial metal part that keeps the handle in line with the pliers when it's open has bent and cracked, which resulted in the part breaking off. Either I have Incredible Hulk grip or something went wrong. Now I basically have a really large Swiss Arm Knife.
I am a Forester and am outdoors hunting when I'm not outdoors working. I have had several of the other tools from the first on the market and this is far superior in quality. Biggest advantages of this tool is the locking blades and spring-loaded main tool/pliers. They just keep getting better. Excellent quality and grade.
Hi Gordan!
We would love to send you this, the paperwork must not have come through in the mail. Give us a call at 800-950-6161 and ask for Karrson. We will take care of you right away!
i love this tool. I'm a welder and the replaceable cutting blades are great stronger alloy wires tend to dull those fast. the only problem is that the outer shell of the tool is breaking apart to the point i need to replace it. five stars but only lasted one year with heavy industrial use.
I love my Strata! I am glade I bought it. My Leatherman is a pc of junk compared to this. All the blades lock into place and the pliers are spring loaded..a great feature for me. All in all, if something would ever happen to my Strata I would immediately
I purchased this multi-tool specifically because it came with the folding knife. This was over a year ago and I still have not received the knife even after calling and letting them know. They promised to send the knife. But still no knife. The multi-too
Share this article
Related Posts