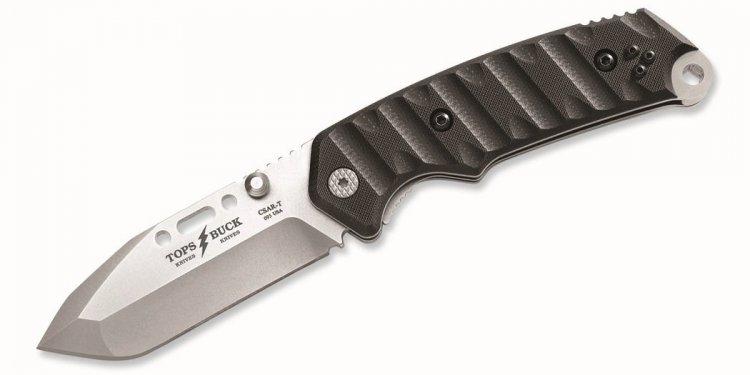 Gerber Tactical Folding Knives
Best knife ever hands down. Easy carry stays sharp for a long time. Tactical service daily with no issues. Built to last forever and will with Gerber life time warranty! Special service issue knife.
I bought this knife in the winter of 2007 after graduating boot camp. I've carried everywhere the Corps has sent me. Been to four continents, 13 countries and numerous places within the US. I've never been found wanting. The blade keeps an edge pretty well, I've cut down small trees, and killed many MRE sleeves with this thing. My only complaint is the clip can get snagged up on brush and other obstructions and bend pretty easy, which is nothing major as long as the blade holds true.
Got this knife for work a year ago and I have beat it to death no paint left on blade or clip. This is the only knife to survive my daily use for a year straight, It's very tough and easy to sharpen, If it can survive constant use in a coal mine 6 days a week its a good edc choice.
Dropped the knife in a fire with a bunch of boxes. The blade and metal parts survived without deforming, pins are all loose buts thats due to the lack of plastic. Good knife over all, hope to get a new one soon.
I've had this knife for something like 6yrs and besides the coating wearing off I've got no complaints and this is with HEAVY use. I throw this thing and it has been smacked into trees and concrete more times than I can count and it is still going strong. However, I don't know if its still made out of the same materials since I am seeing this knife now in flashlight combo packs for $20 when I paid $50 something.
I wish Gerber would make a better version of this knife instead of diluting it to make it more budget friendly.
I've had this knife over a year now and it is Grade A quality. gerber does an amazing job with their knives and the Kiowa does not disappoint. I use it whenever possible and works perfectly. The only flaw with the knife is the clips paint. it scratches away but not enough to uncover the bare metal. Besides that this knife is a real looker. Friends will always ask to look at it because it looks so high tech! Thanks Gerber!
I bought the kiowa a couple years ago and it has given me no trouble at all. The locking mechanism seems very solid with little or no play at all. Feels almost like a fixed blade knife. Also, with breaking in and a bit of oil in the joint it flicks open almost as easily as an assist (a flick of the wrist helps, but I am able to flip it open all the way with my thumb alone). It is a very durable knife that has survived numerous camping experiences and various physical strains.
Found one of these in Afghanistan- pretty well used but took an edge well and stays sharp. Its been my everyday carry knife ever since, replacing my 1/3 serrated easy-out. Use it for everything from stripping wire to dicing tomatoes for dinner
I have used the Gerber EVO for years and love it. I purchased the KIOWA. Good knife but the screws are coming out of the handle and the blade is lose. Not the Gerber knife standard I expect. The multi-tool and EVO are great. The KIOWA needs to go back for repairs.
Found one of these on the side of the road just a few days after loosing a Gerber Paraframe. That was 3 years ago and I absolutely love it! Very smooth opening and closing with one hand and tough as nails. It sees a TON of action as I carry it and use it everyday.
Great knife having trouble with clip the screws that hold the clip have stripped out from pressure of sitting down and it being in my pocket all other function work great. I only have owned since July 31, 2012 after seeing its not available I don't want to send it in for repairs.
I bought one of these back in 2008 and it was great for everyday carry. The clip ends very close to the top making it pretty discreet and comfortable in your pocket. It was stolen a few months ago and I just got a new one in the mail yesterday, but it is not at all the same. There are burrs on all the metal pieces including the part of the blade that rotates, so the lock always catches on the burr making it a pain in the ass to unlock. That combined with the looser pivot screw means it comes down fast on your fingers when you unlock it (a problem I never had with my old one). All of the handle pieces are slightly different sizes and neither nylon piece lines up with either metal piece. The nylon pieces have burrs as well which causes them to sort of "peel" or "chip" at the edges. The blade is a different shape than that pictured on the website, the serrations are shallower and it has a sharper angle than shown (Which is actually probably going to end up being a plus). I'm not dismissing it offhand, but after carrying one around for years I knew what to expect, and I was disappointed. I paid $13 less in 2008 and got a more well-made knife. Plus, the old one was slightly better looking.
Share this article
Related Posts