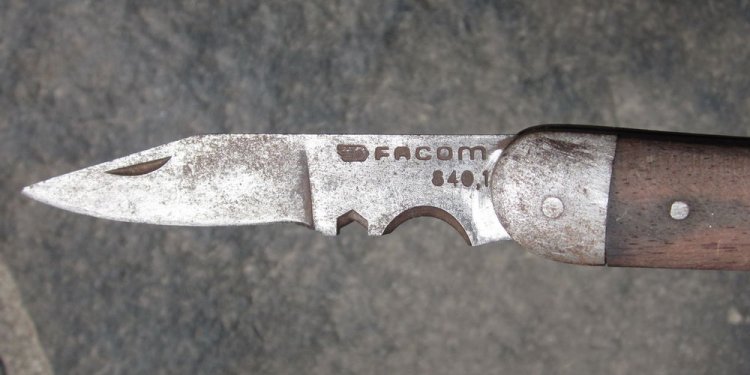 Vintage Folding Knives
Any knife that folds including pocket knives and knives. The following are folding knife types or patterns:, , , , , and . We use the terms Folding Knives and Fixed Blades to categorize all our knives.
Go to the below to see the products in each knife pattern type.
Click on the small knife image on each knife pattern type page like Jack Knives that will take you to a page presenting at least one large image, a complete description, the price and order number. Use your back button on the taskbar at the top of your browser to get back to the knife type page with more knives.
This way you can see what's the latest knife to be added to the product's section by going to the set of links at the top or bottom of the main products pages that look like this: Page 1-2-3-4 and clicking on the 3 or 4. This is an example, so look for the largest number in the set of page links that look like this set.
All knives sorted by date added (Oldest to Newest)
Each small image is linked
to a product page.
Knife Patterns are what different styles of knives are labeled or called. Folding knives, pocket or knives are part of several of the below groups or knife patterns.
Jack Knives are single-ended: they have their blade or blades hinged at one end. There are a few styles of stout double-ended jack knives. The number one collected, used, and carried style of knife is the Jack Knife pattern group (Factory Knives). Many Jack Knives have a clip on the back to carry the knife. Spyderco started the clothing clip design back in 1981.
The following are many of the Jack Knife patterns: Lockback, Linerlock, Trapper, Folding Hunter, Physician, Melon Tester, Tactical, Swell-End, Canoes, Easy-Openers, Fishtail, Sunfish, Electrician, Pruning, Cotton Sampler, Budding, Grafting, Florist, Sailor's Rope, Rigging, Barlow, Fish, Muskrat, Clasp, Moose, Silver Fruit, Gunstock, Toothpicks, Peanut.
for sale department
Multi-Blade Knives have a multitude of blades. They can have as few as three and as many as hundred or more. Generally at least one of the blades is a special purpose blade, such as a sheep-foot blade. Some have special implement blades, such as a can opener, a scissors, or even a wrench. The second most collected, used, and carried style of knife is the Multi-Blade Knife pattern group (Factory Knives).
The following are many of the Multi-Blade Knife patterns: Stockman, Utility, Boy Scout, Girl Scout, Horseman, Sportsman, Champagne, Bottle Opener, Smoker, U.S. Military, Cattle, Plier and Wrench (Multi-Tool), Tool Kit, Swiss Army.
for sale department
Pen Knives are lightweight small double-ended knives. Most have two or three or more lightweight blades hinged in both ends. Some of the smallest pen knives are single-ended, much like tiny jack knives. The third most collected, used, and carried style of knife is the Pen Knives pattern group (Factory Knives).
The following are a few of the Pen Knife patterns: Congress, Whittler, Office, Senator, Sleeveboard, Gunstock, Wharncliffe, Tobacco, Crown, Serpentine, Lobster, Quill, Watch Fob.
The knives in this group can have unique shapes, picture handles, celluloid handles, color etched handles, and embossed handles. Advertising knives usually have a company name or logo on the handles. The figural knives are shaped like other objects, or like animals or people. Character knives include Pop Eye, Hopalong Cassidy, Buck Rogers and others. Miniature knives can be functional or just charms. Some miniatures are very well done miniaturized copies of full size knives. The fourth most collected, used, and carried style of knife is the Advertising, Figural, Character and Miniature Knives pattern group (Factory Knives).
We specialize in factory made knives, but because we like all types of knives, we do sometimes have a few customs. Check us out regularly because our stock changes often.
In this area you will find knife sharpeners and other knife items that are good for your knives.
for sale department
Check our books on knives and other related items. Knife books often contain valuable information that cannot be found anywhere else. We have vintage knife magazines also.
Just Reduced for sale department
Just Reduced is a way for us to move knives, and other items that we have had to long, or to make more room for new incoming stuff. When they are moved they are gone! So check back often and see what's Just Reduced!
Share this article
Related Posts