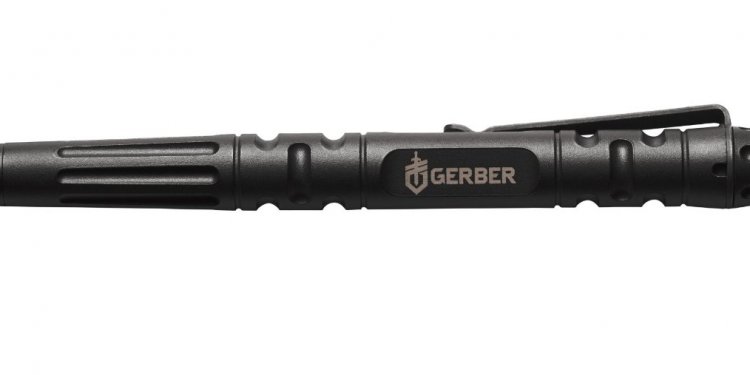 Gerber site
SAN DIEGO – Steve Gerber and Don Rosa have been selected to receive the 2013 Bill Finger Award for Excellence in Comic Book Writing. The selection, made by a blue-ribbon committee chaired by writer-historian Mark Evanier, was unanimous.
The Bill Finger Award was instituted in 2005 at the instigation of comic book legend Jerry Robinson. Each year, the awards committee selects two recipients, one living and one deceased.
"The premise of this award is to recognize writers for a body of work that has not received its rightful reward and/or recognition, " Evanier explains. "That was what Jerry Robinson intended as his way of remembering his friend, Bill Finger. Bill is still kind of the industry poster boy for writers not receiving proper reward or recognition." Evanier also notes the appropriateness of this year's selections: "Steve Gerber was one of the most influential writers of his day, and his work has stood the rest of time. Don Rosa is now retired from producing his acclaimed work with Donald Duck and Uncle Scrooge. He also drew the comics, but we honor him for the excellence of his stories, which will forever be reprinted around the world. Also, we liked the idea of having an 'all-duck' Finger ceremony."
Steve Gerber got his start in fanzines, worked in advertising, and then found his way to comics in 1972 when he was hired by Roy Thomas for a staff job at Marvel. Gerber wasn't suited for staff work, but by the time Marvel realized that, they'd discovered the value of his quirky imagination as a writer. Before long, he was distinguishing himself with scripts for, among others, Daredevil, The Defenders, Sub-Mariner, and Man-Thing. It was in the Man-Thing feature that he developed his most popular, lasting character, Howard the Duck. Somewhat autobiographical and wildly popular when written by Gerber, Howard was a unique presence in the Marvel Universe that is fondly remembered by many fans of the era. They also hailed Omega the Unknown, which Gerber co-wrote and co-created with Mary Skrenes. He parted ways with Marvel over a contract dispute in 1978, though he would return later. Thereafter, he worked for DC and Eclipse and in TV animation, story-editing and writing shows including Thundarr the Barbarian, G.I. Joe, and The Transformers. Gerber died in 2008 from pulmonary fibrosis.
Don Rosa also got his start in fanzines, with "The Pertwillaby Papers, " a comic strip for his college newspaper in Kentucky. An avid collector of comics, he chose for a time to write and draw as a hobby and to make his livelihood in his family's tile business. In 1986, though, he had the opportunity to write and draw stories of Donald Duck and Uncle Scrooge, his favorite characters when in the hands of the legendary Carl Barks. His meticulous, carefully researched work caught on big, at first in America and then overseas, where he was hailed for expanding on the foundation laid by Barks. Particularly popular was a 12-part series he began in 1991, The Life and Times of Scrooge McDuck, which filled in many details of the character's past. That series, along with Rosa's other tales, has been reprinted around the world as much as any comic book of the last quarter-century. Rosa has now retired from creating new stories, due to failing eyesight and disputes with his publisher over compensation.
The Bill Finger Award honors the memory of William Finger (1914-1974), who was the first and, some say, most important writer of Batman. Many have called him the "unsung hero" of the character and have hailed his work not only on that iconic figure but on dozens of others, primarily for DC Comics.
In addition to Evanier, the selection committee consists of Charles Kochman (executive editor at Harry N. Abrams, book publisher), comic book writer Kurt Busiek, artist/historian Jim Amash, and writer/editor Marv Wolfman.
The 2013 awards are being underwritten by DC Comics (the major sponsor), along with supporting sponsors Heritage Auctions and Maggie Thompson.
The Finger Award falls under the auspices of Comic-Con International: San Diego and is administered by Jackie Estrada. The awards will be presented during the Eisner Awards ceremony at this summer's Comic-Con on July 19.
It's been over a year since I updated this board. I find myself talking about Steve often and thinking about him but there hasn't been anything that has prompted me to post here. Maybe we can change that. I'll start a new thread and ask that folks post about the Gerber work that has been reprinted lately…and what hasn't been but should be.
Steve's longtime collaborator Gene Colan passed away yesterday. Words about him can be found on my site and every other one that cares about great comic artists.
There will be a tribute panel for Gene at the Comic-Con International in San Diego this year. It will be on Friday, July 24 at Noon. I'll be moderating and we'll have many of Gene's collaborators there. Wish we could have Gerber among them as I know how much he enjoyed their creative partnership.
Comments are enabled for this message.
Last Friday evening at the Comic-Con International in San Diego, our friend Steve was formally inducted into the Hall of Fame along with Burne Hogarth, Mort Weisinger, Dick Giordano, Bob Montana and Mike Kaluta. Accepting on Steve's behalf were his daughter Samantha and his longtime friend/collaborator, Mary Skrenes. A lot of us were pleased not just at the award but at the audience reaction. And of course it goes without saying that the only negative is that it didn't happen years ago when Gerber could have been around to enjoy it.
Once again, I am locking down comments on all earlier posts and ask that you post whatever you have to say about Gerber — whether it's about this or not — in the Comments section of this post.
Yesterday marked two years since we lost our friend Gerber. I dunno about you but his name still comes up in conversations around me and I often hear folks lament the loss of one of their favorite writers…and sometimes, he isn't even "one of their favorites, " he's Numero Uno. I still miss my pal.
That's not news. What is news is that Steve Gerber is a nominee for induction this year into the Will Eisner Hall of Fame. The other nominees are Carl Burgos, Dick Giordano, Mike Kaluta, Jack Kamen, Frans Masereel, George McManus, Sheldon Moldoff, Marty Nodell, Bob Oksner, Bob Powell, Yoshihiro Tatsumi and Mort Weisinger. Four of those folks will be inducted along with the two judges' choice inductees for this year, who are Burne Hogarth and Bob Montana.
I suspect there's a fair amount of likelihood that Steve will be selected, if only because his name and credits are probably better known than at least three or four of those folks. Also, I think most people actively liked Steve's work, as opposed to several of the other nominees, who I suspect are on the list because they simply worked on a number of significant projects.
Share this article
Related Posts