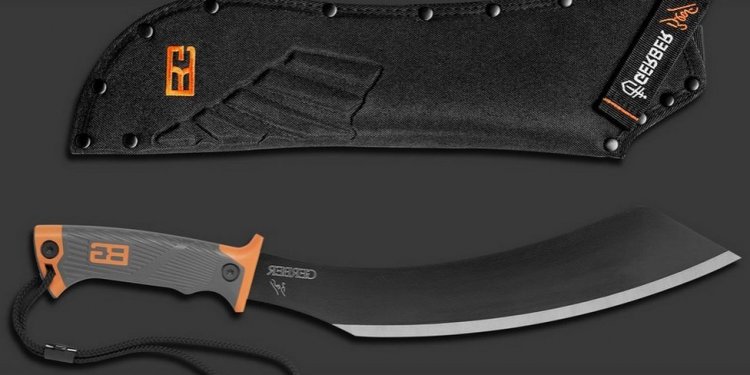 Gerber Knives set
These are the best knifes that I have ever owned and they are sharp!
I love these knifes I have already dressed six deer and they did an amazing job they are the best knifes I have ever owned
Love these knifes, has used them for almost everything, from trouts, ducks, roedeer, redstack deer and hogs. Only complaint is the dark color wears quickly.
Go this for my brother-in-law for christmas... He loves it. Great for field dressing deer. Its worth the money.Also i got this on ebay for about $50 new i usually don't buy things directly off these sights, shop around a little and save some money.
These knives are SHARP! Right out of the box too! I take these knives where ever I go whether hunting, field, fishing, or just out and about. My only hang up is the smaller knife does not lock in to the sheath like advertised. Not THAT big of deal due to the velcro strap, however, it would be nice for Gerber to take that into account.
I own Gerber everything would not use another knife! I have been using gerber for over 10 years Once you go GERBER you dont go back !
would love the set with the drop point I personally don't like gut hooks knife but really like the double sheath
May be higher priced compared to other knives but well worth it. This has the lock in the holster that allows the knives to snap into it keeping them in place and then the Velcro strap at the top along with the rubber pull over tab the secure the knives in place while you do your thing in the woods is a nice touch. I have been up and down trees, laying down in the woods, been all over with this knife set and have not even come close to losing them. Another great feature was when I was showing them to someone they asked how I got them so sharp. I never even touched the blades yet, they come honed to near perfection. Can't go wrong with these, you pay for what you get, and you get high quality knives.
This is a great set for the field. Easy to keep sharp. Makes for a quick Clean and Quarter Job. I love these knives!
I do not hunt but i do run a Custom processing shop. Beef and Pork we also processes deer for hunters. by far the best knife set i have ever owned.
Great knives good price, its a dressing kit not a butcher shop in your back pocket.
very limited without a saw application and to butcher and/or quarter
Share this article
Related Posts