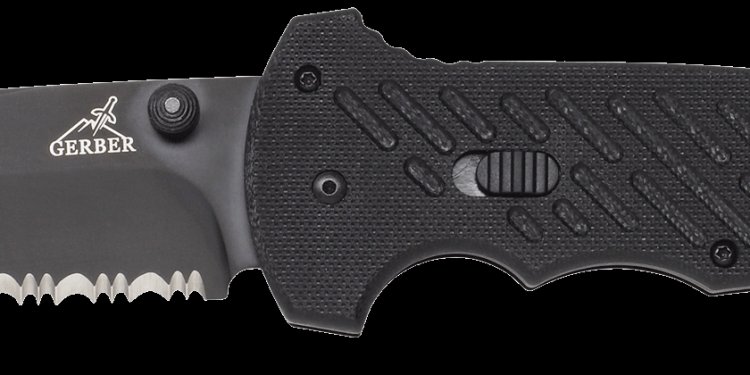 Gerber Fiskars
Previous Next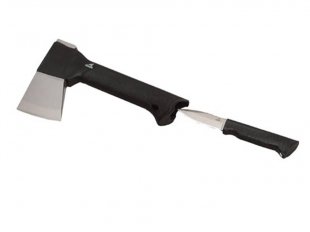 The recalled Gator Combo Axe has a knife in the handle.
Previous Next
WASHINGTON, D.C. – The U.S. Consumer Product Safety Commission (CPSC) announced today that Gerber Legendary Blades, a division of Fiskars Brands Inc., of Madison, Wis., has agreed to pay a $2.6 million civil penalty and abide by a permanent injunction.
In a complaint filed on behalf of CPSC by the Department of Justice in U.S. District Court for the District of Oregon, the government charged that Fiskars knowingly failed to report to CPSC immediately, as required by federal law, a defect and an unreasonable risk of serious injury involving the Gerber Gator Combo Axe.
The complaint charges that the knife in the Gator Combo Axe handle could and did dislodge from the handle when the axe is used for chopping or hammering, posing a serious laceration hazard to consumers. Beginning in 2005, Fiskars began receiving reports of laceration injuries caused by the Gator Combo Axe, including serious injuries requiring surgery. Fiskars and CPSC jointly announced the recall of the Gator Combo Axe in 2011.
"CPSC's job is to protect consumers, " said Chairman Elliot F. Kaye. "The sooner a firm informs CPSC about incidents or injuries with defective products, the quicker we can act to protect the American public. Failure to report in a timely basis is not only illegal, it can endanger consumer safety. We will not tolerate such irresponsible and dangerous behavior."
"In this case, Fiskar's failure to report to the CPSC not only put consumers at risk, it contributed to people being injured as a result of the unsafe product design, " said U.S. Attorney S. Amanda Marshall for the District of Oregon. "The settlement not only addresses the product safety issue, but also holds the company accountable and sends a message to others that these violations will be taken seriously."
Federal law requires manufacturers, distributors, and retailers to report to CPSC immediately after obtaining information reasonably supporting the conclusion that a product contains a defect which could create a substantial product hazard, creates an unreasonable risk of serious injury or death, or fails to comply with any consumer product safety rule or any other rule, regulation, standard, or ban enforced by CPSC.
In addition to imposing a $2.6 million civil penalty on Fiskars, the consent decree granted injunctive relief. The relief requires that Fiskars comply with federal consumer product-related reporting requirements. To assure compliance with those legal requirements, the consent decree requires Fiskars to implement and maintain a compliance program that, at a minimum, contains the following elements:
written standards and policies;
procedures for reviewing claims and reports for safety concerns and for implementing corrective and preventive actions when compliance deficiencies or violations are identified;
confidential employee reporting of compliance-related questions or concerns to either a compliance officer or another senior manager;
effective communication of compliance-related policies and procedures to all employees, through training programs or otherwise;
senior manager responsibility for compliance and accountability for violations;
oversight of compliance by Fiskars' governing body; and
records retention requirements.
The consent decree further requires Fiskars to maintain and enforce internal controls and procedures designed to ensure that Fiskars:
reports to CPSC as required by federal law;
all reports are timely, truthful, complete and accurate; and
promptly discloses to Fiskars' management any material deficiencies or weaknesses in the design or operation of the internal controls.
The CPSC investigation that led to the settlement of this matter was initiated by CPSC's Office of Compliance and Field Operations, and the Office of the General Counsel handled the enforcement action. The Department of Justice's Consumer Protection Branch handled the case in the U.S. District Court on behalf of CPSC. More information is available on the DOJ website.
Share this article
Related Posts