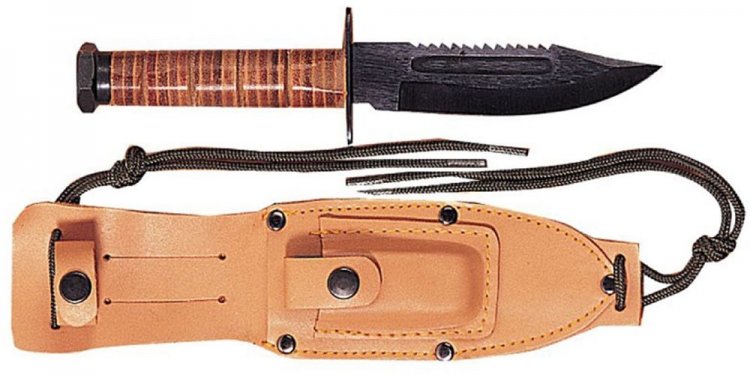 Gerber, Buck, Knives
A quality-crafted fixed blade knife, is an essential part of your tool kit. Hunters, hikers and campers can turn to these versatile knives for a variety of tasks in just about any environment.
So take on the job with fixed knives from trusted outdoor brands, like SOG Specialty Knives®, Gerber® and Buck Knives®. Select from a variety of lengths, handles and edges for the knife that matches your next adventure.
Fixed knives come in a variety of blade types, many of them suited for specific tasks. For sawing and tearing, try a serrated knife. Ultra-versatile, drop-point knives are great for slicing. Similar to the drop-point, clip-point knives have a lowered tip and long belly. Gut-hook knives are for skinning and dressing, while tanto points specialize in impact and piercing.
Fixed blade knives can be used for utility or tactical purposes. These knives are generally stronger, more durable and easier to clean than their folding-blade counterparts. They also feature longer blades. Fixed knives do, however, require a sheath for carrying and cannot be easily concealed.
Always consult product information for details on your fixed-blade knife. Some are designed for taking care of big game, while others are better suited for general tasks around the campsite. Some are made for tactical purposes.
Look for knife that is lightweight with an appropriate-length blade for your task. Blades with texturized, slip-resistant grips allow for easier handling. You can find knives outfitted with traditional wood or plastic blades, or handles with built-in LED lights that provide additional visibility while cutting.
Share this article
Related Posts