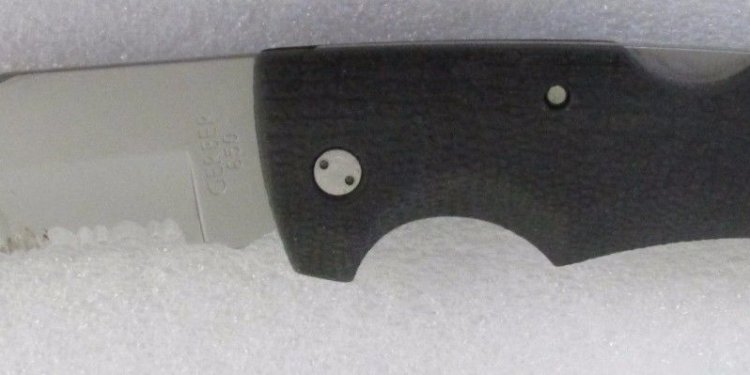 Gerber 650
Key Features
Accepts multiple plier styles
Change from needlenose to blunt nose, technician or cable cutter
All interchangable tools are included with this kit
Spring loaded handles
Product Description:
Another example of Gerber innovation, the Gerber Multi-Plier 650 EvolutionT is a true breakthrough. This multi-tool is the first with totaly interchangeable plier heads, allowing expanded versatility. Tools include Fiskars scissors, so tough they can cut through seatbelts, and a patented universal saw coupler with the premium RemGrit saw blade. Additional components include; needlenose pliers, saw blade, scissors, medium and small flat blade screwdrivers, cross point screwdriver, half serrated drop point knife blade, bottle opener, can opener, and a Simonds fine and coarse file. All tools lock open with our patented SAF-T PLUST locking system - the safest, strongest, most durable lock available. All available interchangable jaws are included with this kit.
Technical Specs:
Overall Length: 6.63''
Weight: 9.4 oz.
Handle Material: Stainless Steel
Sheath: Ballistic nylon
Components:
Interchangeable Needlenose pliers, wire cutter, wire crimper, serrated knife, RemGrit saw with universal saw coupler, Fiskars scissors, cross point screwdriver, small and medium flat blade screwdrivers, can opener, bottle opener, file, and ruler.
Share this article
Related Posts