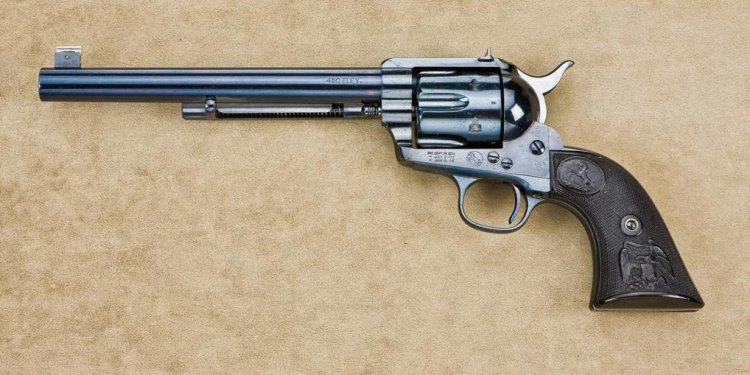 Colt weapons

During the 1960s, the Colt company was looking to help market the M-16 rifle to military forces by pairing it with a light machine gun. They were going after the exact same market segment as the Stoner 63 system. The first attempt at this was the Colt CMG-1, which had some limited parts commonality with the M16, but this was quickly replaced with the CMG-2.
The CMG-2 has a number of pretty interesting features, including a double-sided reversible firing pin (also seen on the Mendoza LMG) and an extractor designed as a permanent fixed feature of the bolt face. It is belt fed, and uses the same links as the Stoner 63, with a 150-round belt held in a drum fixed to the receiver of the gun. Another unusual attribute of the CMG-2 is its use of the rear pistol grip as a charging handle. To charge the gun, the pistol grip is pushed forward until the firing sear catches on the gas piston/bolt carrier. The grip is then pulled back, bringing the bolt carrier back with it into the cocked position. At that point the grip locks back into place and the gun is ready to fire.
Only a handful of CMG-2s were made by Colt before the project was dropped. The largest number went to the Navy SEALs for evaluation against the Stoner, in which they came in second place and were not adopted. Our understanding is that the long bolt travel and recoil buffer make the CMG-2 a very soft-shooting and controllable gun, although the drum that holds the belt is pretty awkward to reload. With more development, it could have been a pretty good weapon.
Share this article
Related Posts