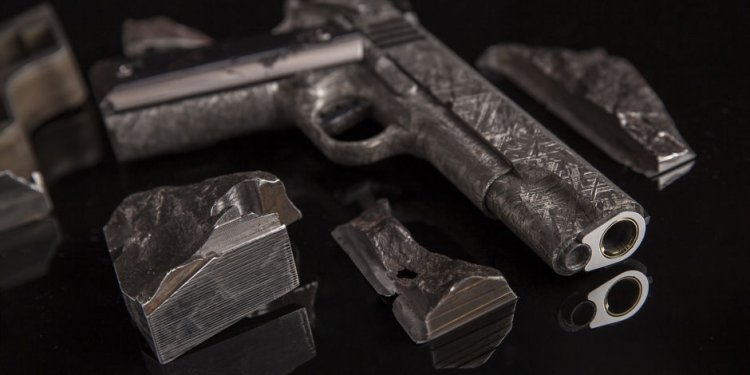 Colt Handguns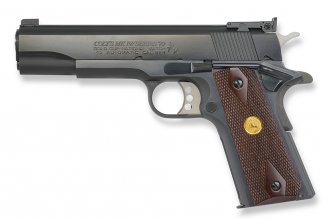 Has announced the introduction of several new handguns leading into the 2015 SHOT Show. The new releases expand on Colt's classic, , and handgun lines and give shooters more choices in terms of caliber, weight, rails and other features.
"Our new handgun introductions provide customers with the same high-quality products the market expects from Colt, with a greater diversity in design and configuration, " said Joyce Rubino, Vice President of Marketing for Colt's Manufacturing. "We are excited to offer our customers a great array of choices to find the Colt handgun that best suits them for personal protection, target shooting, competitive shooting, hunting and other needs."
The Rail Gun family of handguns is getting three new additions:
O4012RG Colt Combat Commander Rail Gun with Picatinny Rail (.45 ACP)
O4840RG Lightweight Commander Rail Gun (.45 ACP)
O1880RG Government Model Rail Gun (.45 ACP)
The Colt Combat Commander Rail Gun combines features of the original Colt Commander, Colt M45A1 and Colt Rail Gun. It features an M1913 Picatinny rail on the dust cover on the outside, while incorporating the M45A1's dual-recoil spring system on the inside for reduced recoil. The handgun sports a stainless steel slide and receiver and utilizes a 4.25-inch National Match Barrel for an overall length of 7.75 inches. Both the Lightweight Commander Rail Gun and the Government Model Rail Gun feature a hard coat anodized aluminum receiver, with the Government Model incorporating front and rear wide slide serrations and a 5-inch National Match barrel, among other features. All three models are available for $1, 198.
There are two new additions to the Colt XSE Series:
O4662XSE Lightweight Commander (9mm)
O1092XSE Stainless Government Model (9mm)
The Lightweight Commander introduces a 9mm option to this family of handguns and its features include a stainless colored cerakoted aluminum receiver, a brushed stainless steel slide, front and rear slide serrations and Novak sights. This pistol closely resembles the O4860XSE model already in production, and it utilizes a similar upswept beavertail grip safety with palm swell, as well as an enhanced cut under the trigger guard for secure purchase. The Lightweight Commander and the Stainless Government Model are both available for $1, 104.
One new model will be added to the 1991 Series:
The new 01992 Model, which adds a 9mm option to the 1991 Series, closely resembles the original .45 ACP version and includes a long trigger, a flat mainspring housing and the original style recoil spring system. Updated features comprise of white dot sights and a lowered ejection port. The new 1991 Series pistol is available for $907.
The Gold Cup line receives one new model:
O5870A1 Gold Cup National Match
The new Gold Cup National Match pistol features the Series 70 firing system as well as the classic flat top slide. It also incorporates a lowered and flared ejection port, blued carbon steel slide and receiver, an adjustable wide trigger, a National Match barrel, adjustable target sights and other refinements. The new Gold Cup National Match pistol is available for $1, 250.
Share this article
Related Posts