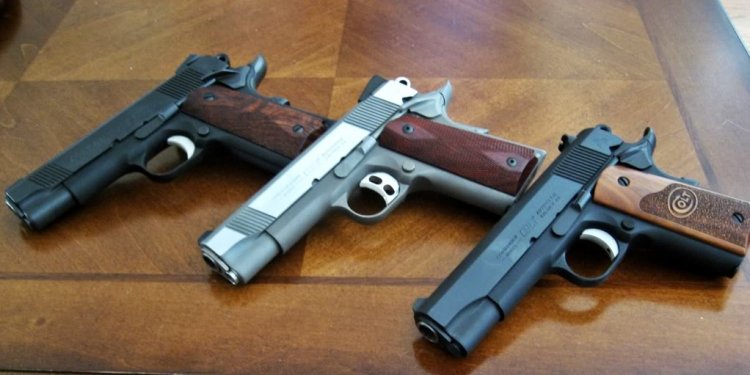 Colt Gunsite

Gunsite Alumni Shoot – Our 40th Anniversary
The Gunsite Alumni Shoot, is "A Social Event Slightly Interrupted by Gunfire". Founded by Jeff Cooper in 1976, this match in 2016 is our 40th Anniversary. The GAS match is held annually in the fall for graduates of a 3 or more day class.
Our 40th Anniversary match will also offer the opportunity to buy the Gunsite 40th Anniversary Colt Pistol, the 40th Anniversary Knife, and a specially designed copper challenge coin all with matching serial numbers. There will be 100 of these packages available so pick your favorite number early. (The price is yet to be determined) The 40th Anniversary GAS match will prove to be a spectacular event.
Stages are set in simulators and on square ranges with scenarios similar to actual 250 class problems. Our instructors volunteer their time and provide a huge learning experience for everyone. We serve a great lunch and barbecue dinner included in the price of the match. There is a party after the match with samples from Gunsite vendors and awards for the top three shooters, junior and senior. In the Cooper tradition, the middle shooter wins the Gunsite Service Pistol. There is more than one gun to win at each side match also.
This match is open to 165 shooters every year and fills quickly however, as this is the 40th Anniversary, we are planning on 225 conteestants. Do not wait to sign up.
The 250 Pistol Class was our first in depth encounter with a hand gun. Not knowing which type and caliber of pistol would be best for us we did not purchase anything before arriving. The staff recommended the correct rental equipment for our needs.
Share this article
Related Posts