Colt Firearms jobs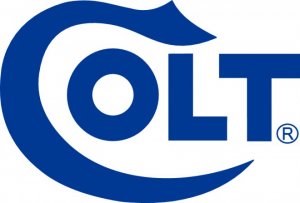 NOW IS YOUR CHANCE! Colt is currently hiring in many areas of the business including engineering, supervisory and procurement, amongst others.
We're continuing our strategic effort to attract the very best executives and associates, " said Stephen Welford, Director of Human Resources. "We're building a powerful team and reestablishing a meaningful culture in order to forge a new path through this transition period. Colt continues to grow in strength and competitiveness, and we're seeking those key individuals who will help us nurture and accelerate that growth.
As of the time of writing Colt is currently looking for:
EPICOR DEVELOPER
SHAREPOINT DEVELOPER/ADMINISTRATOR
LAW ENFORCEMENT REPRESENTATIVE
STAFF ACCOUNTANT
ASSEMBLER – RIFLE & MACHINE GUNS
SETUP & OPERATE CNC
INSPECTOR TOOL AND GAGE
CNC PROGRAMMER
MANUFACTURING ENGINEER
PRODUCTION SPECIALIST
BUYER
SENIOR BUYER
LEAN LEADER
CUSTOM GUNSMITH II
I would assume that these positions are going to be mainly onsite. Has anyone here worked for Colt before? Any thoughts about the environment?
The company offers a comprehensive and competitive benefits package. Colt is an Equal Employment Opportunity and Affirmative Action employer. View current openings at
Tom is a former Navy Corpsman that spent some time bumbling around the deserts of Iraq with a Marine Recon unit, kicking in tent flaps and harassing sheep. Prior to that he was a paramedic somewhere in DFW, also doing some Executive Protection work between shifts. Now that those exciting days are behind him, he has embraced his inner "Warrior Hippie" and assaults 14er in his sandals and beard, or engages in rucking adventure challenges while consuming craft beer. To fund these adventures, he writes medical software and builds websites and mobile apps. His latest venture is as one of the founders of IronSights.com; a search engine for all things gun related. He hopes that his posts will help you find solid gear that will survive whatever you can throw at it–he is known (in certain circles) for his curse…ahem, ability…to find the breaking point of anything.
Share this article
Related Posts