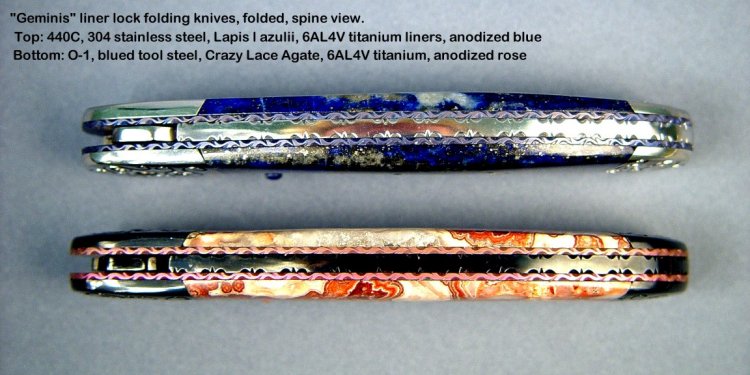 Collectors Pocket Knives
Case Bowie Knives
Whether you're hunting or performing the heaviest outdoor tasks, you'll feel ready and secure with these solid, dependable knives.
Case Canoe Knives
The copperhead bolsters of this equal-end knife pattern make the knife resemble the shape of a canoe; Spear and pen blades are common.
Case Civil War Commemoratives
The Civil War is one of the most fascinating topics in all of American History and these collector knife sets are unique tributes to that legacy.
Case Commemoratives
Case Commemoratives represent some of the finest products offered in any collectables market.
Case CopperLock Knives
One part trapper, one part copperhead, one part lockback and 100% Case best describes this Case Lockback.
Case Desk Knives
Case Knives offers a beautiful desk accessory that everyone will appreciate. Elegant handles and design in a leather sheath.
Case Display Cases
Genuine Cherry Wood Countertop Display Cases to show off your favorite Case Knives.
Case Equestrian Knives
Built on the Trapper frame, the clip blade and hoof pick make this a great tool for both horse and rider.
Case Folding Hunters
Great quality folding hunters using quality materials in traditional designs from Case Knives.
Case Gift Sets
Real collectibles with a selection that changes regularly. We have some featuring Dale Earnhardt, Jr as well as John Wayne and Johnny Cash.
Case Hawkbill Pruners
Hawkbill pruning knives are great for quickly slicing round objects or ripping up carpet with ease.
Case Hobos
Term that applies to slot knives typically have a knife, fork and possibly a spoon. The scales slip apart for individual utensil use and when finished, lock together again to form a pocket knife.
Case Kitchen Knives
Traditional Household Cutlery with all the quality you would expect from Case.
Case Liner Lock Knives
These great little folding pocket knives from Case Knives bring together classic design and ease of use to create a great selection of practical knives.
Case Lockback Knives
These easy-to-open, easy-to-close solid pocket knives are big and tough for your important work.
Case Muskrat Knives
Serpentine shaped double-end knife with two muskrat clip blades - used for skinning and fleshing animals.
Case Peanut Knives
Small serpentine-shaped jack knife, shaped like the peanut shell, ususally with a clip and pen blade.
Case Pen Knives
A knife pattern where the blades open from opposite ends of the handle, usually a clip and pen blade; also referred as a small gentleman's knife.
Case RussLock Knives
A knurled lever on the back of the clip blade makes this a one-hand opening knife, including with a liner lock, this was named in memory of W.R. Case & Sons founder, Russ Case.
Case Sodbusters
Sturdy utility knife featuring one skinning blade. Available in various colors and sizes.
Case Sowbelly Knives
Heavy duty Cattleman/Stockman style knife with a rounded shape frame resembling the shape of a sow's belly.
Case Stockman Knives
A double-ended knife pattern with a curved handle. Generally has three blades; a clip master, a small spey and sheepfoot or other small blade.
Case Toothpick Knives
The Small Texas Toothpicks are very slim, lightweight, and easy to carry. They're surprisingly good cutters as well!
Case Trapper Knives
Jack knife with one or two blades designed for skinning animals and similar duties.
About Case
W.R. Case & Sons Cutlery Company is an American manufacturer of premium, hand-crafted knives that are passed down for generations. Based in Bradford, PA, Case's offerings include a wide variety of knives that fit virtually any need, from convenient folding pocketknives and fixed blade sporting knives to limited edition commemoratives and collectibles.
Share this article
Related Posts