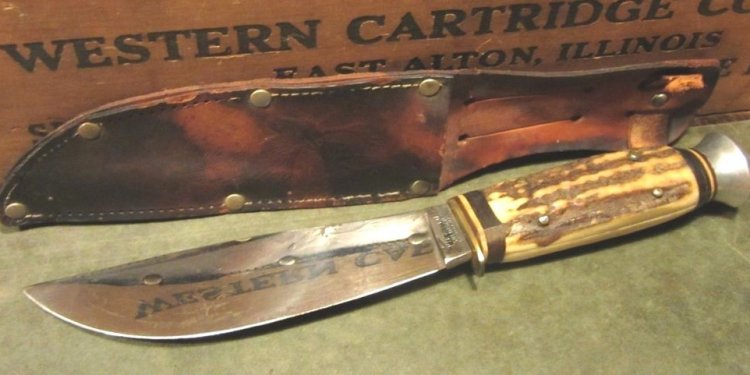 Old Case hunting Knives
The Imperial Schrade Corporation made Old Timer knives; Imperial Schrade evolved from the Schrade Cutlery Company. Schrade began knife production in 1904, manufacturing an assortment of pocket knives, hunting knives and pocket watch chain knives. The knives were all made in the United States in Ellenville and Walden, New York.
The Old Timer line was introduced in 1959 and remains very popular. These knives usually feature hardened carbon or cutlery-quality stainless steel blades, and handles made from bone, ivory or mother of pearl. The knives usually feature two or three folding blades set in brass liners with nickel bolsters, and they often have a lock that releases the blades, secures them in an open position and releases them for closing.
The first Old Timer model was the 2 OT Bone Stag pocket knife, which features two hardened carbon blades, a bone handle and measures 3 1/2 inches closed. One of the most popular Old Timer models is the 340 OT Middleman, a three-blade, lightweight pocket knife measuring 3 5/16 inches, first produced in 1974. This sturdy and practical knife remains highly prized by collectors and everyday users. Others are the 70 OT Cave Bear, featuring a single stainless steel blade with locking clip, and the 1250 OT Mustang, which has hardened carbon blades and measures 5 1/2 inches when closed.
Learn more about Collecting
Share this article
Related Posts