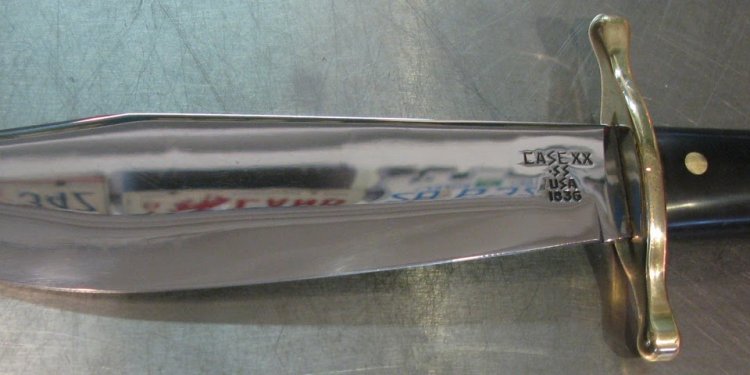 Case XX Knives eBay
Combining 21st century technology with 19th century artisanship, Case knives have been described as the perfect blend of form and function, beauty and utility and of technology and art. But there's much more to a Case knife than these undeniable factors. A Case knife is not only a companion, it's a knife with personality and it all starts with the passion instilled in each knife by some of the most skilled knife makers in the world.
The Case factory is located in Bradford, Pennsylvania and today employs some 350 knife makers, many of whom are second, third or even fourth generation members of the Case family. The Case factory was established in Bradford when John Russell "Russ" Case moved his business, W.R. Case & Sons Cutlery Company there in 1905.
The Case family was a pioneer of the American cutlery industry and operated a dozen different knife companies from the mid 1880's onwards. But it was W.R. Case & Sons that would develop and dominate due to the innovative new designs and the groundbreaking use of stainless steel developed by Russ Case. Perhaps even more important than these pioneering innovations was Russ Cases commitment to quality, to his customers and employees.
From kitchen, hunting and pocket knives to the V-42 Stiletto carried by U.S. soldiers in World War II, Case knives have been a reliable workhorse and trusted companion for generations. Using proprietary heat-treatment and tempering processes (the "XX" in the famous Case Tested XX trademark) Case has been able to achieve an optimal balance between edge retention and sharpness. This balance means that you can re-sharpen your Case knife whenever it needs it.
Once the blade has received the "XX" treatment it is polished and the edge ground to a thickness of 10 to 12 thousandths of an inch using precision, computer controlled concave or flat tapered grinding machines. Master craftsmen then hone the knife using both hands to hold the knife at the perfect angle so that the geometry of the blade from the top of the hone to the edge is consistent. The blade is then mechanically polished again to remove any burrs before it receives a final hand polish.
It's this attention to detail, quality and the passion of skilled artisanship that gives a Case knife its initial personality. From there on it's up to you!
Share this article
Related Posts