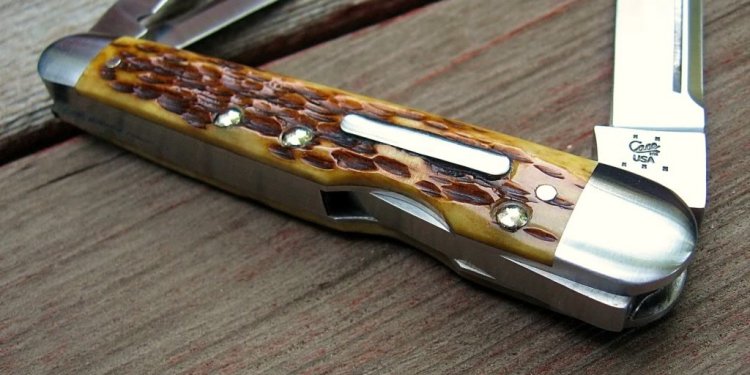 Case Lockback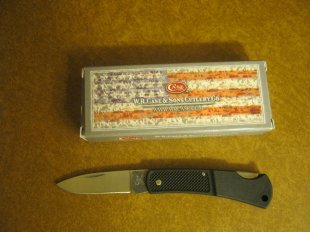 December 25th, 2011. That was the last time I saw my Cutco pocket knife. I was using it to open presents, and it must have fallen into a box or bag, or something. I haven't seen it since. The next day, I dug through all the trashes. I actually dumped all the trash on the garage floor and sifted through it by hand - to no avail.
So, after that I decided to find a similar pocket knife that wasn't so hard to come across. I wanted one about the same size and functionality, except one that could be had by purchasing it straight from the Internet.
Case Lockback
About a dozen pocket knives later, I think I've finally found the one I am looking for. It's made in the USA, it's light, and it's high quality. And at around from Amazon, the price is sure right.
Specifications
Made in USA
Synthetic Handle
Surgical Steel Blade
Drop Point Blade
Weight: .8 Ounces
Length Closed: 3 Inches
Blade Length: 2 Inches
Fit And Finish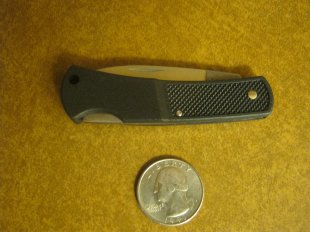 I did not think that the fit and finish could be this good on a pocket knife. The synthetic handle has no flaws and the blade is perfectly centered. The action is tight and there's no wobble or play at all. The blade comes plenty sharp and is of good quality. This is one little gem of a knife!
Usability
The lockback mechanism is smooth and tight. The handle has fairly aggressive knurling on the front of the knife, where you would hold it between thumb and forefinger. The handle is smooth in the back. I would've preferred knurling along the full length of the handle (like my Cutco), but it has it where it needs it.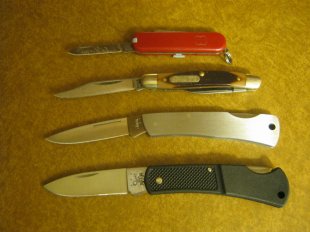 Overall the knife has a superb feel, which again, is quite surprising given its price. The synthetic handle has no metal liner, but is almost as rigid as knives with a liner.
Conclusions
I think this may just be the perfect little EDC for around the house and about town. Unlike the Case Executive, which I recently reviewed, this knife seems like it will take lots of abuse and not even show any wear. It's also much lighter. It's the lightest of the 4 pocket knives shown below - even the Victorinox! And at $15, I'm not scared about losing it or having to figure out how to replace it. If I lose it, then I'll just buy another.
Share this article
Related Posts