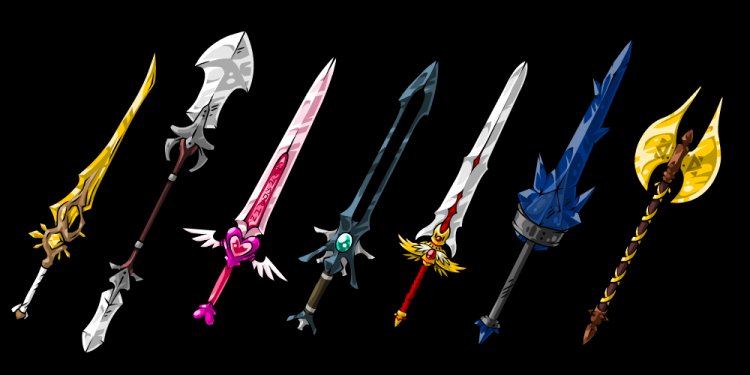 Classic Swords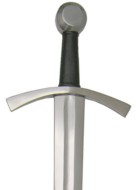 The Classic Windlass medieval sword is one of the few swords made by this sword maker that has been around for years - arguably, because they got it right the first time, and most collectors have owned one at least once..
While personally I do not feel it to be in quite the same league as my favorite sword by this maker - the, it comes pretty close - and when you consider it is available for less than $150, you could do a whole lot worse...
Review by "Ye Olde Gaffer", Indiana, USA
Steel

Weight

Point of Balance

Price Range

1065 Carbon Steel

3lbs

6.125" from guard

US$175-195
I purchased my first "real" sword, a Hanwei Practical Single-Hand Sword, a couple of years ago.

Since then I have purchased several of the Hanwei Practical series swords, and I also own an Arms & Armour Fechterspiel Sword. I needed the blunt bladed swords since the training I have taken and sparring I do with my son-in-law requires them.
Recently I decided that I wanted to own a sharp sword, if for nothing else, to be able to show my family and friends what a sword that a person of old might of actually owned. Another reason I wanted a sharp sword was to be able to do some cutting with full force swings, my son-in-law doesn't appreciate if I hit him full force, even with a blunted sword.
I like the type Oakeshott type X blades, and wanted something a 13th century knight might carry. This does not mean that I don't like other types of swords, I would own one of each if my funds would allow.

So I started to look at different swords that would fulfill my needs as stated above. I wanted a classic medieval sword, single handed, something I felt would be a good value, and a sword that would be constructed in a way that would hold up to some mild cutting. My quest began...
My first requirement was that the sword had to look good to me. This is totally personal, but I wasn't going to buy a sword that I didn't like the looks of. It also needed to be constructed in a way and from a company that would offer a sword I would trust for cutting. The last requirement was budget. I had about $200 in birthday money that was burning a hole in my pocket and I wanted the purchase price to be $200 or less.



Share this article
Related Posts