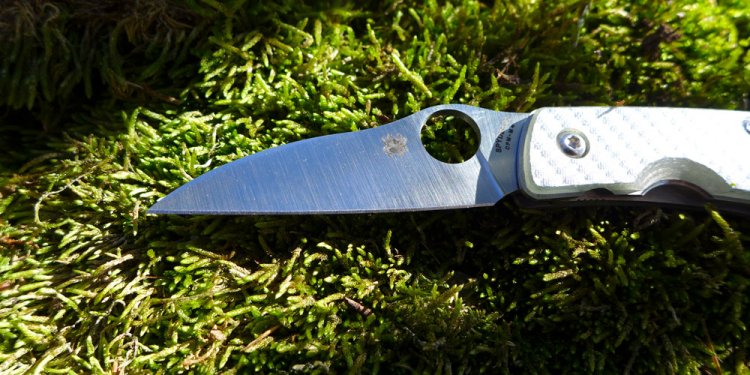 Spyderco thumb stud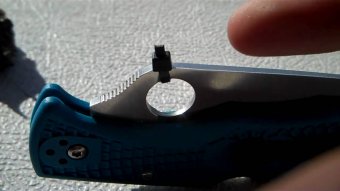 We're in the age of mods (or modifications for you older folk). Whether we're talking about modding video games to defy gravity or modding cars with chrome, people want to put a stamp on what they own.
This sentiment also extends to knives.
If you're interested in adding a personal touch to your knife via some easy modification, we're here to help.
These five knife modifications are projects most people can do. Just be aware that things can go wrong and these mods may void your warranties. But in the end, you'll have a knife that's not only unique but reflects you in a personal way.
Zip Tie "Emerson Wave" Knife Mod
Ernest Emerson is one of the most influential knife makers ever. Known for helping popularize tactical folders, Emerson has made some darn good knives. One of his many innovations is known as the Emerson Wave Feature. This is a little protrusion at the base of the spine that facilitates a fast and seamless opening of the blade when it's pulled from the pocket. Check it out on the Kershaw Emerson CQC-6K or the Endura 4 with Emerson Wave.
You can add a makeshift "wave-shaped feature" to any Spyderco (or knife with a thumb hole) with a plastic zip tie. It's not essential but it makes life a lot easier to also have a tip-up clip on the knife.
To create a zip-tie wave, simply attach a zip tie to the thumb hole and cut off any excess material. You can experiment with the size and position of the zip tie to get it exactly the way you want it.
If you take a gander through the threads over at BladeForums, some people absolutely hate this mod because of how it looks but others love the way it works. The fact that you can remove it when you don't want it is also a major plus.
Advanced: Craft a wave into your blade with a Dremel. It won't look as funky but it's permanent and requires some steady work.
Nail Nick to Thumb Stud Mod
The Buck 110 Folding Hunter is one of the best-selling knives of all time and remains one of the most mimicked designs. The knife is perfect but nearly impossible to open with just one hand. If only it had a thumb stud…
Share this article
Related Posts