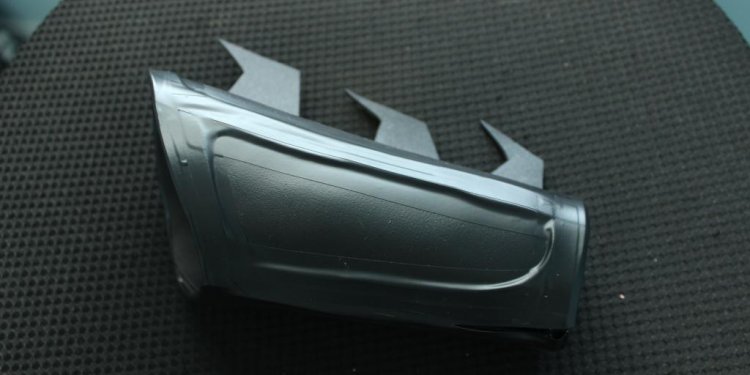 Spyderco spring assisted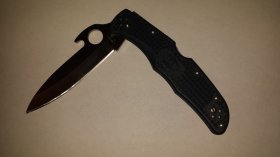 I have carried a knife with me regularly for quite some time and have gone through a few upgrades and lost folders along the way. My knife is probably the most used portion of my gear since it gets to come out for everything from cutting packages to cleaning small game. It has become an invaluable piece of equipment and, on the rare occasion that I don't have it with me, I truly do have the "what will I do" thought go through my head.
Over the past few years I have had everything from a basic folder to spring assisted and poor quality to good quality. I have never been overly excited about spending a good deal of money on a knife as I tend to lose them on occasion. Many of these knives had been marketed as "defensive" knives as well and I had always questioned my ability to get the knife into the fight if the need arose. Being in contact with someone in a fight for your life and needing to open a folding knife seemed to have its disadvantages. Even a spring assisted knife has some fine motor skills involved and can be difficult under stress.
In June of this year I attended a seminar taught by Aaron Jannetti at . I had hosted one of Aaron's Active Shooter Response courses and was looking forward to the opportunity. When we got to the portion on both defending against a knife and defending with a knife he had a knife that I had never seen before. It was a (MSRP $129.95) that had been turned into a trainer. I was familiar with Spyderco but had never seen the wave design. Shortly after the course I ordered my own since I had been so impressed with it in class.
The wave design is actually a patented design by Emerson that hooks the pocket or pants as it is drawn opening the knife and allowing it to be ready to use. There are no buttons to push or thumb motions to learn. The big advantage here is that under stress and while in contact you can grab the knife and once you draw it out it is ready to use. For a defensive purposed knife this is a great advantage. You can see a demo of how to use the Wave on Emersons website
I have had the knife now for a few month and have certainly put it through its paces. The blade is used daily for cutting boxes, packages, rope, etc and recently was used to clean several pheasants that I raise yearly. The blade is made of VG-10 steel and has held an edge beautifully. I have never actually "needed" to sharpen it. I keep it extremely sharp and on occasion have taken a fine stone to it but nothing else. Honestly I have never had a blade even come close to this edge holding ability.
The blade is 3.812" and the knife has an overall length of 8.812" when deployed. I like this size as it is big enough for most large tasks but still small enough to carry in a convenient package. The handle has fairly aggressive checkering allowing for a good grip. The grip is also contoured for a great fit in the hand and feels very natural and comfortable in the hand. The blade is very smooth to open whether using the Emerson opener or using a thumb manually. The knife is fairly light at 3.6 ounces compare to a few other "defensive" knives that I have had.
Overall I must say I have finally found a knife that I love to carry and use. The Emerson opener is great and you get reps deploying it every time you pull it out to cut something. This allows you to get some routine practice in daily depending on how much you use a knife. The weight, feel, and blade steel really top it off to make this a great EDC knife.
Share this article
Related Posts