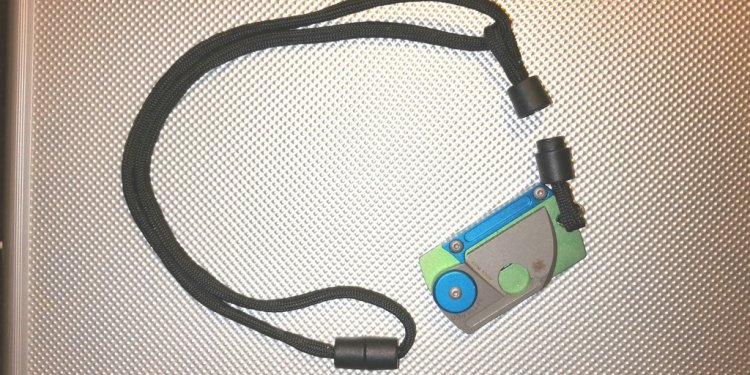 Spyderco neck Knives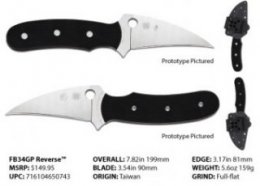 GETTING TO KNOW PETER CAREY
The Rubicon is Spyderco's second knife collaboration with Texas knifemaker Peter Carey. Peter grew up in Southern California fishing and hunting with his family. As an adult he moved to Texas where his love of the outdoors continued, this time, with his own children and friends.
His love of knives started as a boy where his companion was a folding knife that went everywhere with him while adventuring outside. In 1997 he made his first knife, a fixed blade. For three-years he crafted fixed blades exclusively until a friend suggested he try building a folding knife. That first folder catapulted Carey into his present day status as a full-time, elite knifemaker.
By 2002 Peter won the "Best Amateur Knife" and "Best Folding Blade" awards at the Knife Expo in Southern California and discovered a new part-time job as a custom knifemaker. Enter 2006, where he devoted himself to full-time knifemaking, focusing on crafting folders with an occasional fixed blade thrown in now and again.
We had the opportunity to interview Peter Carey about his knifemaking; how he got where he is today and what's in his future. Read on….
What got you interested in knife making?
I have been interested in knives since I was a kid. My family went camping a lot and we did a lot of fishing on our camping trips. My Dad loved to fish so we always had a use for a knife. I was also a Boy Scout and when I was in the scouts, I always had a knife, my 1st knife was a folding scout knife. My brother Richard is a Vietnam Vet and he was into knives and gave me quite a few that I carried though school, some that I still have. When I got older I got into hunting and of course you need a knife for that.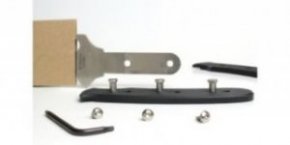 I got into custom knives after I bought a Spyderco C15 Bob Terzuola design in the 1990's, I went to my 1st knife show in Southern California as a spectator and was blown away, I didn't know this world of custom knives even existed. Many years later, at the "Tactical Knife Invitational" my 1st knife show as an exhibitor - my table was right next to Bob Terzoula, I was once again blown away!
Do you still make fixed blades or solely folders today?
I do still make fixed blades but very rarely. I make a hunting knife called the "San Saba" named after San Saba, Texas where my son Kyle and I hunt and test knives every year at a friend's ranch. I also make a couple of fighters, the "Nitro FX" and the "Seeker" as well as a little neck knife called the "Firecracker" that my son Kyle and I designed and he builds. The "Firecracker" is a neat light little knife with a bottle opener on it.
When you first created the custom version of the Rubicon what was your design philosophy behind it?
I wanted to make a 3" folder so it would be legal in most places but I wanted a wide blade with lots of belly, designed for just about any cutting chore. The handle had to fit comfortably in the hand and the knife had to be curvy and sexy. My original design did not have a Spyderhole but it was very easy to implement in this design.
Why the combination of orange G-10 and carbon fiber?
Carbon Fiber is one of my favorite materials to use, it's super light and strong and just looks so cool! I added the orange G10 accents on some of my customs and most people were thrilled with it. I was glad when Spyderco decided to use that combo.
You work with interesting materials. Do you have a preference in blade steels and handle materials for your custom pieces?
Working with interesting materials is one of the fun parts of building custom knives. My main steel of choice right now is CPM154; it's a great all around steel. I use S35VN on my fixed blade Fighters for the added toughness. I also use stainless steel Damascus for the fancier folders. For bolsters I prefer Timascus, MokuTi and Superconductor. For scales I use a lot of carbon fiber, Lightning Strike CF, silver wire CF.
Are your children interested in knives and will your craft become multi-generational?
My youngest son Kyle is interested in knives; we both enjoy hunting and fishing. Kyle has been exposed to my work as a little kid and as a teenager started working in my shop quite a bit. He is currently in college an Engineering major and in his spare time builds a small neck knife with a bottle opener called the "Firecracker". Kyle's first knife project was another neat little neck knife called the "Careydashi" when he was a Jr. in High School. Making knives is not what he currently plans on doing for a living but he has the knowhow if he wants to. I would love for my craft to become multi-generational, so we will see what the future holds!
Share this article
Related Posts