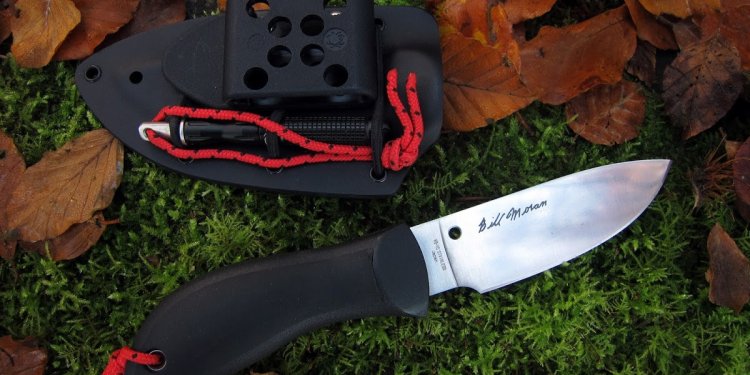 Spyderco Moran Review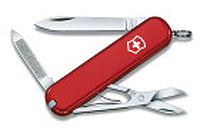 Knives of the Guns and Shooting Online Staff
By the Staff
These are some of our favorite knives, grouped in approximate categories. Included are knives we have reviewed and/or purchased independently.
There is some unavoidable overlap between categories. For example, a medium size clip-it folding knife might be used as a folding utility knife by some respondents and most knifes with a belt clip can also be carried in a pocket. For the purposes of this article, knives listed as "pocket knives" do not have a clip. A clip on a folding hunting or utility knife is optional; some have a clip and some don't.
Knives with a belt, inside the pocket, or inside the waistband (whatever you choose to call it) clip are abbreviated "IWB" for brevity. The use of such clips is optional. Many folding hunters have a clip, will fit in a pocket and come with a belt pouch. Chuck, Gordon, Rocky and David, for example, like the IWB clip and normally use it when a knife is so equipped. On the other hand Jim Clary, Mary Clary and Gary Zinn don't use the clips on knives so equipped. Gary Zinn habitually removes the IWB clips from his knives. Whatever works for the individual is fine with us.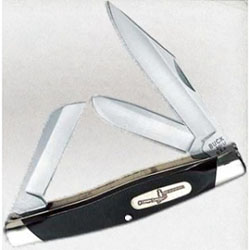 The only requirement for inclusion is that all knives be production models that were offered for sale to the general public, but not necessarily current production. Although some of us own unique, custom built knives, they are excluded from this article. The participating respondents include Owner/Managing Editor Chuck Hawks, Senior Editor Randy Wakeman, Editor Gordon Landers, Gunsmithing Editor Rocky Hays, Women's Editor Mary Clary, Contributing Editor Dr. Jim Clary, Contributing Editor David Tong, Chief Executive Technical Advisor Jim Fleck, Technical Assistant Bob Fleck, Technical Assistant Jack Seeling and contributor Gary Zinn ("Essential Working Knives").
Keychain, Money Clip, Credit Card and Neck Knives
Classic SD. Illustration courtesy of Victorinox.
Chuck Hawks: Victorinox Classic SD Swiss Army Knife (2-1/4" closed)
Gordon Landers: A.G. Russell Woodswalker in Kydex neck sheath (fixed 2-3/8" blade)
Rocky Hays: Spyderco Dragonfly Stainless C28; carried as money clip (3.218" closed)
David Tong: Victorinox SwissCard multi-tool (credit card size, 0.2" thick)
Bob Fleck: Spyderco Cricket Stainless C29; carried on keychain; lock blade (2.75" closed)
Small Pocket Knife
Ambassador. Illustration courtesy of Victorinox.
Chuck Hawks: Victorinox Ambassador Swiss Army Knife (3" closed)
Gordon Landers: Lone Wolf Paul Knife; lock blade (3" closed)
Jim Fleck: Gerber Ultralight LST #46050; lock-blade (2-5/8" closed)
Bob Fleck: Schrade Old Timer Mighty Mite 180T; lock-blade (2.8" closed)
Gary Zinn: Buck Companion (3" closed)
Share this article
Related Posts