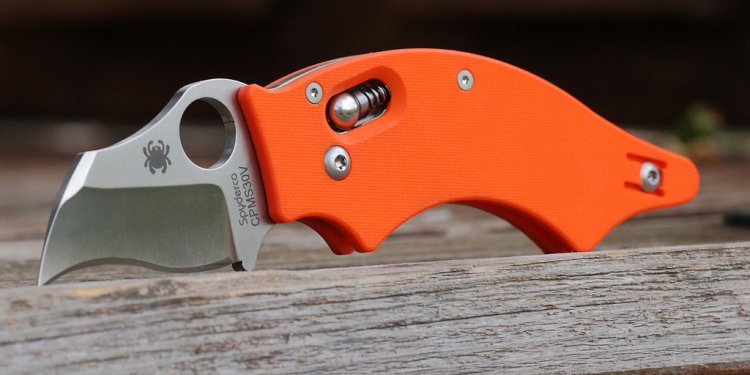 Spyderco Dodo Review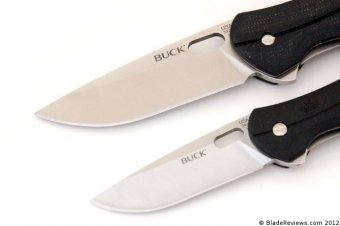 I know my father has a couple Buck Knives stashed away in a sock drawer somewhere, and I wouldn't be surprised to learn that a majority of American men over the age of 40 are in a similar position. Buck is known for making reliable hunting and outdoor blades, and they have been doing just that for over 100 years. Oddly enough, part of what made Buck so popular then is part of the challenge that Buck and many other classic cutlery companies face today. I'm talking about keeping their brand fresh, their designs iconic, and their products in the hands of the consumer. Knife companies want their knives on your belts and in your pockets, not stashed away with Walkman's, brick-sized cell phones, and other every-day articles of yore. And while the cutlery industry may not have evolved as rapidly as the electronics industry, it has certainly experienced its fair share of change. For starters, many knife companies have sent their manufacturing overseas to cut costs. And lets not forget that things like pocket clips, exotic steels, and one-hand deployment have gone from curiosity to industry standard in a relatively short period of time.
And it is also important to note that the US cutlery industry is not without it's casualties. Long standing companies like and have literally gone the way of the dodo. Both companies filed for bankruptcy in the past decade. Their assets were liquidated to satisfy their debts, and rights to their trademarks and designs were sold to the highest bidder. The knives made under these brands today are hollow shells of their former selves; cheap knives manufactured overseas designed for mass consumption.
But it's not all doom and gloom. From the ashes phoenix soar to new heights. Plenty of new US knife companies have stepped up to the plate, and Buck is still going strong as they adapt to new market realities. In many ways the is leading Buck's charge to both preserve their brand and provide their take on the modern folding knife. The Vantage is made in America, features high end materials, and is priced reasonably. It also happens to be long overdue for a thorough review.
General Dimensions and Blade Details
The Vantage comes in 2 sizes (small and large) and in a variety of trim levels. For the large knife, our overall length is 7-1/2″, our blade length is 3-1/4″, and we have a weight of 4 ounces. The small version weighs 2.3 ounces, has an overall length of 6-1/4″, and sports a 2-3/4″ blade. At 4 ounces I find the large Vantage a little on the chunky side, but find both sizes to be well suited for EDC. As for listing the varying trim levels, well, I figure it's easier to do this with a chart.
Model

Steel

Handle Material

Price (Approximate)

Pro

S30-V

G10

Avid

13C26

Dymondwood

Select

420HC

Zytel
Since we have a total of 9 possible configurations here I decided to simply buy the largest, most expensive version, and also the smallest most inexpensive version. So what you are looking at in the photos is a large Vantage Pro and a small Vantage Select. But this is mainly a review of the full size Vantage Pro. The large Pro is the flagship of the series, and is the knife that I was most interested in examining.
The blade on the Vantage is a no frills drop point design with a high hollow grind and a nice sweeping belly. Buck selected an adequately thick piece of steel here and I found the tip to be both sturdy and functional. The edge on my Vantage Pro was neatly applied although my less expensive Vantage Select was a little less precise. All in all I like the blade shape – it's simple and extremely functional. A great choice for an every day carry blade.
Share this article
Related Posts