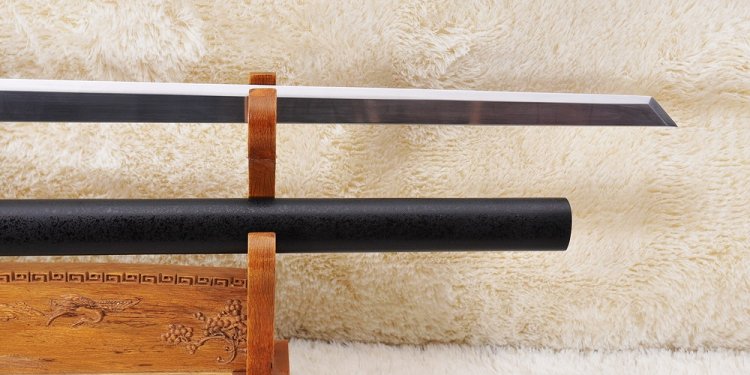 Ninja Samurai sword
The samurai were the elite of Japanese society. They generally
carried 2 swords. The longer curved edge traditional Samurai sword was usually
around 36" long and a shorter sword of like design known as a katana was usually
around 24"-26" long.
The swords that the samurai carried were made of high-carbon steel, were
often conferred to show status and often took months to make. Each sword was
custom made and designed for the individual Samurai. Great care was taken in
making of the swords as they were not only weapons but also symbols of status and
position.
Ninja
swords were more the length of the Samurai's Katana but were straight edged
instead of curved. This was because the Ninja did not have access to the
high-carbon steel that the elite had. The Ninja used his sword in a stabbing
motion. Thus the need for more stealth as
they had to get closer to their victims.
The Samurai's sword was designed for use with both hands in a slicing motion
that cleaved limbs from an opponent even through armor. The Katana was used
for closer in-fighting and to perform the hari-kari ritual.
Another reason for the Ninja sword's shortness is that it was often used to
climb in difficult environments. The ninja could shove the sword into the earth
or a wall all the way up to it's hilt and use it to reach higher. Also the
scabbard could be made longer than the
sword so many had a compartment that could carry other small weapons and poisons.
Ninja's used poison to do their work many times because it was easier and more
sure way of killing their target. Many scabbards were even cleverly designed to
allow the cap to be removed so the scabbard could be used to breathe while
Share this article
Related Posts