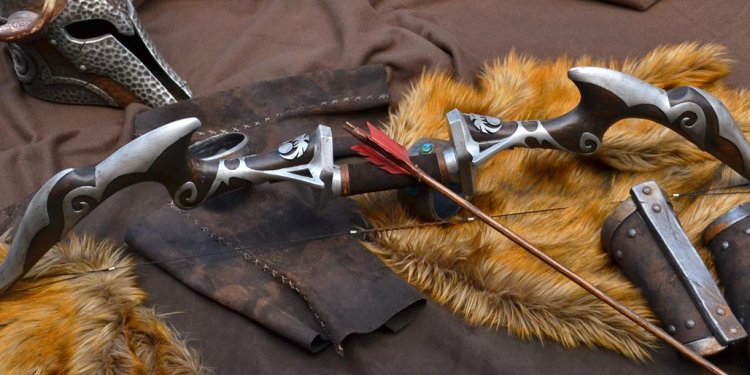 Nightingale Bow replica
Skyrim may no longer be the game of the here and now, but until The Elder Scrolls VI comes out, you can be sure that it will keep its cult following firmly ensnared, and for a good while after too.
Like any franchise, The Elder Scrolls game series has spawned quite a few cosplay costumes. And with Skyrim being the best and latest title, it is obviously propagating this so-called tradition.
Admittedly, Spanish man named Marco Antonio Pérez Morata did not go for the full dress-up experience when it put together his latest creation.
However, he did make a very accurate replica of a certain bow from the game. Not as authentic or worn as the game model, obviously, but as close as 3D printing tech can get it.
The 3D printed Nightingale bow
The Nightingales are a guild of thieves extraordinaire that like to play havoc on the rich and spoiled. They are likely to pass you by almost unmentioned in the game, unless you go about stealing and skulking yourself.
The game is remarkably immersive and logical like that, as if you make up for how ridiculously overpowered a fighter with maxed out smithing skill can become.
The Nightingale bow is one of the best ranged weapons in the game, assuming you completely disregard the aforementioned smithing skill.
Then again, with the right mod, you can unlock the blueprint at the smithing anvil and make your own version of the weapon, but we digress.
The Nightingale Bow can now be made at home if you happen to possess a 3D printer. Or you can just make an order from any 3D printing service, like Shapeways.
It took Morata around 7-8 hours to design the bow in SolidWorks, then around 58 hours to print all the 12 pieces on a MakerBot Replicator 2.
Share this article
Related Posts