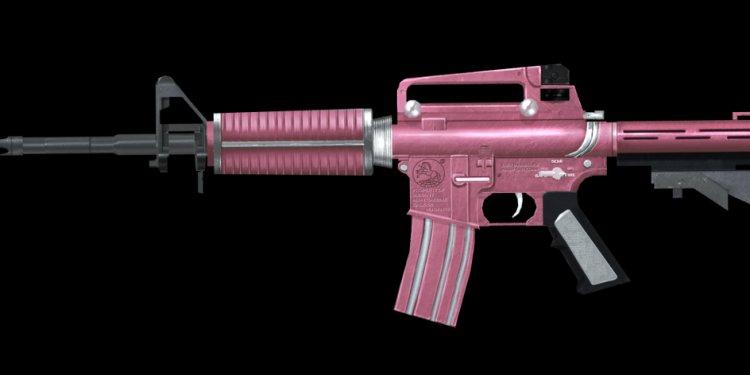 Guns names list and Pictures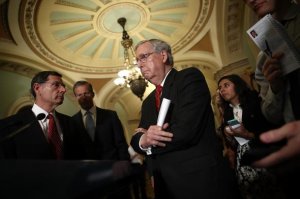 Senate Majority Leader Mitch McConnell, R-Kentucky, on June 7 in Washington, D.C.
Win McNamee/Getty Images
The U.S. Senate had four cracks at passing beefed-up gun legislation on Monday and failed to muster the 60 votes necessary to pass any of the four proposals. Two Republican bills and two Democratic versions went before the chamber and none of the four was able to generate a compromise that would make it more difficult for individuals on the terror watch list to legally buy firearms.
The Democratic versions, sponsored by Sens. Dianne Feinstein, D-California, and Chris Murphy, D-Connecticut, predictably, went further than the Republican alternatives filed by Sens. Chuck Grassley, R-Iowa, and John Cornyn, R-Texas.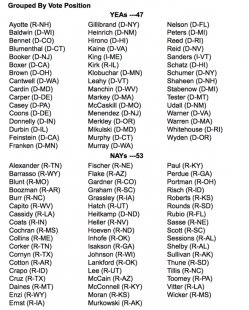 The votes were mostly party-line affairs, as Democratic proposals were considered too restrictive by Republican legislators and Republican amendments didn't go far enough for Democratic senators. Here is how the vote tallies broke down.
Dianne Feinstein's Democratic amendment, that the Washington Post notes, would "let the attorney general deny firearms and explosive to any suspected terrorist."
John Cornyn's Republican amendment that would allow the government to delay the sale of a firearm to terror suspects "only if [the attorney general] could prove to a judge within three business days of the attempted sale there was probable cause to suspect the buyer of ties to terrorism, " according to the Post.
Chuck Grassley's Republican amendment that increases funding for background checks but does not make them mandatory.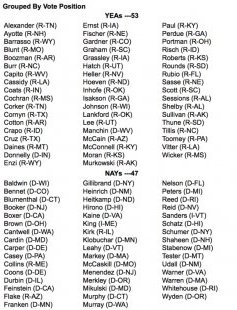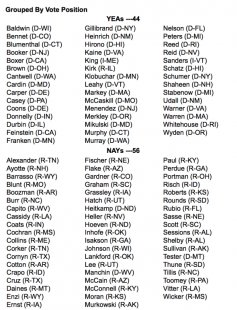 Share this article
Related Posts