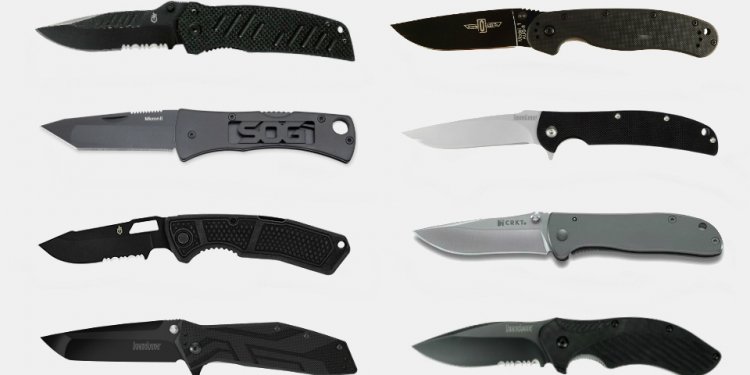 Cool looking Knives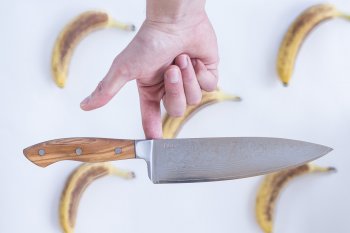 Fully funded shortly after its Kickstarter launched, Bulat joins the throngs of new start-ups offering premium direct-to-consumer goods at lower prices. This one's a good-looking chef's knife to completely replace your block of cheap knives—root vegetables and overripe tomatoes beware. "I actually became a bit of a knife nerd through throwing knives oddly enough, " Bulat founder Alex Commons tells CH. "Up here in Canada we would head up to the cottage pretty regularly and I built some throwing knife targets up there. That got me a bit obsessed with different knives. Throwing knives and cooking led me into amassing a collection of chef's knives, and realizing none of them were really doing it for me. Some were sharp, but none of them felt special to me. And the ones I really wanted were way too expensive." He adds, "My background with multiple start-ups helped me to see a huge opportunity in kitchenware. It's either disposable junk, or way overpriced. With the popularity of online retail I think there's a huge opportunity to bring people premium quality kitchenware for a lower price."
With an eventual retail tag of $120 (almost twice the cost of Misen's $65 knife), that higher price point might put it out of reach of some casual cooks' intended budgets, but to those who invest the money, it should become a source of pride. There are 67 layers of steel merged together to give the blade a Damascus pattern and overall unique look. Commons also points out that VG10 steel is renowned and will retain its sharp edge much longer; the trade-off is of course, that Bulat's will take more effort to sharpen when the time comes.
Pledge $100 to buy a, with a choice between olive wood or walnut grip. Expected shipping November 2016.
Share this article
Related Posts