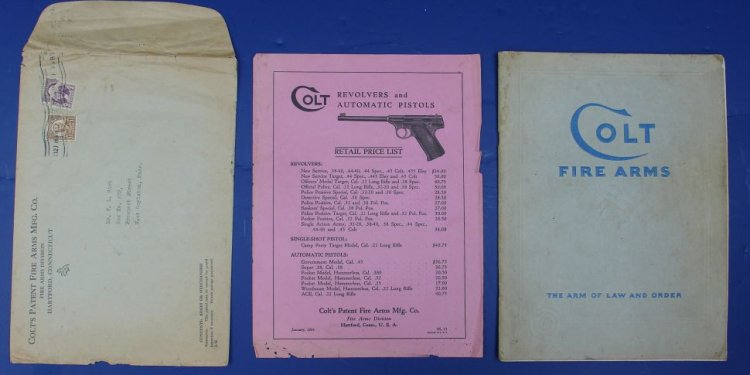 Antique Arms Books
How would you like to attend a gun show and see hundreds of fine Old West guns and accessories—without having to traipse up and down endless, crowded aisles of tables?
You can, simply by gathering some well-written, illustrated gun books and perusing their pages. Here are some valuable firearms books I recommend.
For starters, Blue Book Publications has a new, colorful volume out that illuminates the remarkable guns and accessories of noted collector George F. Gamble, the great grandson of James Gamble, founder, along with William Procter, of Procter & Gamble. A Life's Tapestry of a Collector: The Gamble Collection, cowritten by respected firearms author R.L. Wilson and Gamble himself, covers Gamble's multi-faceted outdoor adventures, along with more than 800 full-color photos of his significant gun collection.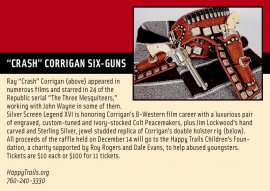 The volume's exceptional photography reveals the details of exquisite, gold-inlaid, engraved and ornately embellished vintage Colts, Remington and Smith & Wesson revolvers, presentation Henry and Winchester rifles and numerous other incredibly beautiful and historically important firearms. Documenting the Gamble collection as it was in the process of being presented to the Autry National Center in Los Angeles, California, this compendium is like an antique arms exhibition in itself.
James Card has authored a new, pocket-sized, softcover booklet by Krause Publications, Warman's Collectible Firearms Field Guide: The Best of Old West to Gangster.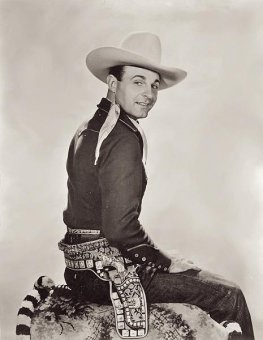 This reference volume includes hundreds of color photos of frontier and "Roaring Twenties" type arms, ranging from Colt's Paterson models up through the many single-action and double-action revolvers, derringers, single shot and repeating rifles, and shotguns, culminating with the rapid-fire guns of the early 20th century. Including brief descriptions, tips on rating firearm condition and other advice on properly identifying collectible arms, this colorful, enjoyable book is worth inclusion in your library.
One of my all-time favorite works is Flayderman's Guide to Antique American Firearms…and Their Values, by Norm Flayderman, who died this past May, arguably the world's best-known antique arms dealer and authority, and published by Gun Digest Books.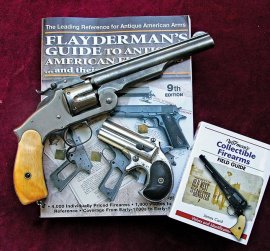 Now in its updated and expanded ninth edition, this softcover volume covers virtually every U.S.-manufactured firearm model, from our earliest flintlocks up to the smokeless powder firearms of the early 20th century. The guide shares images of most of the variations, with a description for each one that shares numbers produced, years of manufacture and estimated values. Since 1977, when the first edition was published, this work has remained one of my research bibles. Need I say more?
Now all you need to do is get a hold of these interesting gun books, settle down in your favorite chair and peruse the pages of each one as you enjoy your own "home brewed" gun show!
Phil Spangenberger has written for Guns & Ammo, appears on the History Channel and other documentary networks, produces Wild West shows, is a Hollywood gun coach and character actor, and is True West's Firearms Editor.
Share this article
Related Posts