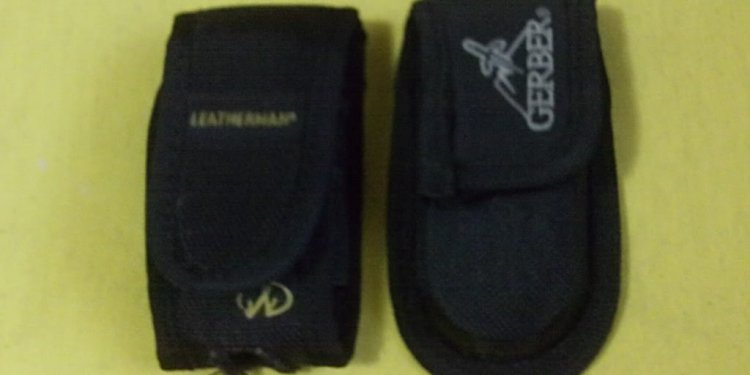 Gerber Suspension Pouch
12-in-1 Suspension Multi-Tool is rated 5.0 out of 5 by 6.
Rated 5 out of 5 by Aaron from Impressive tool at an affordable price Feels great in hand. I like the weight of the tool; it feels durable and with the locking feature I am confident that it won't slip.
Rated 5 out of 5 by Gallus from Durable, useful, and good to have around We have used the scissors, knife blade, saw, screwdriver, and pliers. The tool opens smoothly, and is joined together with rugged torx bolts. The tools each lock in place, giving it a very solid feel in use. The pliers are made from cast pieces and function smoothly. The handle is light enough to carry around routinely - it's become a favored tool for one member of our household. Rated 5 out of 5 by DonL from Intelligent design and exceptional value Until now I have been a Swiss Army knife kind of guy. I got this Gerber Multi tool and have to say I am very pleasantly surprised. It is intelligently designed, seems to be well made and of good quality, and the number of uses and functions is a truly awesome benefit.I have already used it around the house and garage, and also on a fishing trip. This will also be a must pack item for our next camping trip. The light weight and ease of operation also appeal to my wife for her little projects. The only thing I could fault it on is I would prefer a better carrying case, but I can replace that later on if I want. Rated 5 out of 5 by HomeHandyman from Great multi tool I use my multi tool frequently while performing fire-rescue-EMS duties. I got this tool because of its multiple tool uses and its reasonable price point. I am very impressed by solid and well built feel of the tool in my hand. All of the tools open easily and lock tightly into place. There is 2 types on knives, a saw, 3 screw drivers, a scissors and pliers as the main tools. The plier spring has a smooth motion and allows the tool to fold completely and fit into a small carry pouch. I anticipate many years of hard work for this tool. Rated 5 out of 5 by Matrix from Handy little multitool! I really like this little guy! Super useful and very solidly built - honestly super impressed with how heavy and solid this thing is! Features all your standard multitool offerings with the nice surprise of a pair of scissors too! Pliers are really easy to use albeit a bit springy but still totally usable. Features a decent carrying case with a belt loop that allows me to stash this on my backpacking gear within reach making it a solid must have. Highly recommend! Rated 5 out of 5 by alpha480v from Great tool! This is a wonderful multi tool! It beats the Leatherman as far as I am concerned! It has 2 saws which is nice. There are two different size straight blade screw drivers, and one Phillips. The are rugged and don't seem like they will break off the tips like a Leatherman. It feels good in my hands and feels ergonomically designed for comfort. I use this daily in my job and highly recommend it!
Share this article
Related Posts