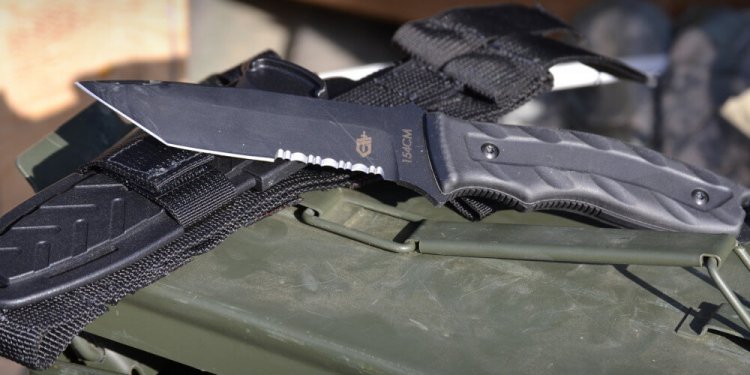 Gerber Fixed Blade Tactical Knives
A sharp and dependable knife can be one of your most important tools while out in the field. Whether it's used for cutting through fabric or clearing debris or kept as a means of self-defense, strength and reliability are paramount when it comes to tactical knives. Gerber tactical knives fit the bill on all fronts. We're pleased to offer Gerber fixed-blade and folding knives in a variety of blade lengths as well as smooth- or serrated-blade styles. Each blade is made of premium steel that maintains an incredibly sharp edge with minimal maintenance. Folding varieties feature a frame lock to keep the blade secure and compact when not in use, and fixed styles include a specialized sheath locking system for quick access and secure retention when a blade isn't in use.
The knives in our selection from Gerber are also great for recreational use. Pick up one of our Gerber pocket knives to use while fishing or hunting. Whether fixed or folded, Gerber hunting knives are razor sharp and dependable. Shop our entire selection of Gerber tactical knives today. Each blade we carry is personally backed by our staff.
Share this article
Related Posts