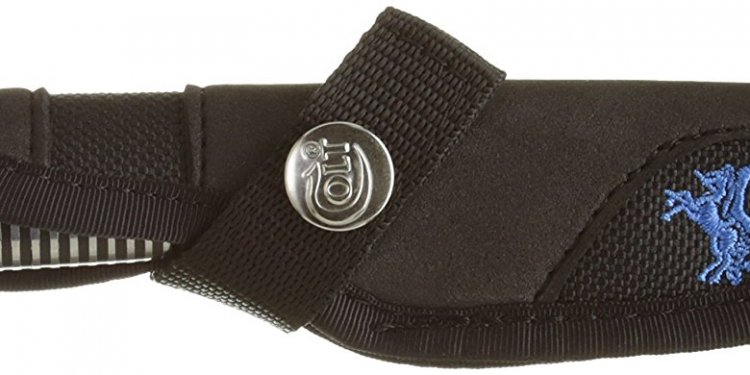 Colt Tactical Bowie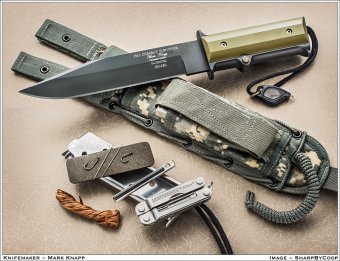 Made in the USA
The 1911 Combat Survivor can be carried with either the survival clip or the spare magazine for a Colt 1911 automatic. The SPEC-OPS sheath provides a pouch for the extra magazine. The 1911 Combat Survivor Bowie package includes:
The Knife
Combat Master Sheath from SPEC-OPS
Extra 1911 Magazine
Survival Clip: door of the compartment is a diamond hone for sharpening, a Leatherman Micra, magnesium and ferric rod fire starter, needles for sewing, a length of synthetic sinew for snares, fishing, sewing, a bow string etc. and fish hooks. It has capacity for a .45 round and a flashlight is attached to the lanyard.
Certificate of Authenticity
Serial Number
Blade Specs: length 8", thickness 3/16", width 1.5", material 154CM high carbon stainless steel.
The price for our 1911 Survivor Bowie package is $750.00 USD plus $20.00 USD for priority shipping and insurance, total $770.00 USD within the United States. Call or email for orders outside the United States.
Dealer inquiries welcomed.
Link to more information about our 1911 Combat Survivor Bowie. Links listed below –
The following magazines all have the 1911 knife information listed –
American Survival Guide, Aug. 2016, Pg. 36
Survivor's Edge Magazine, Winter 2015, Pg. 34
Tactical Knife Magazine, Jan. 2012, Pg. 16
Blade Magazine Dec. 2011, Pg. 75
Share this article
Related Posts