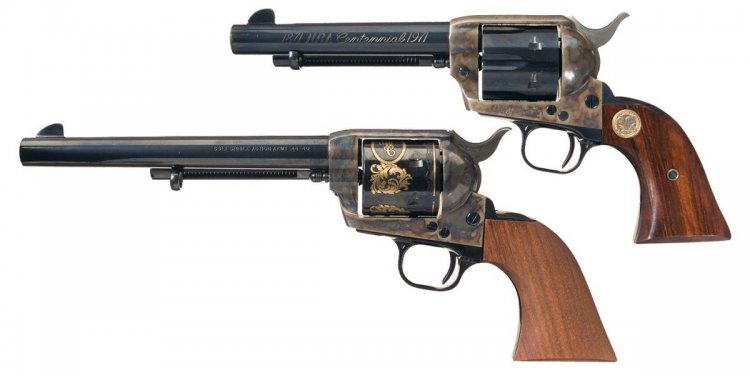 Colt Revolvers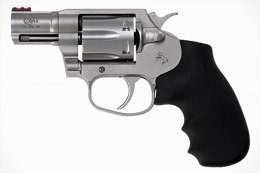 Colt has a big announcement for 2017. The company is getting back into double-action revolvers starting with the new Colt Cobra. The 2017 Cobra features a matte stainless frame and cylinder, wraparound rubber grip and fiber optic front sight. True to its heritage, the 2017 edition is chambered for .38 Special and has a 6-round capacity.
The new revolver weighs a little more at 25 ounces unloaded. That extra weight will help shooters load up with really hot overpressure loads. This gun is built for concealed-carry for use with modern self-defense ammunition.
American Rifleman's Mark Keefe got some time in with Colt and the new Cobra. "Colt spent some serious time trying to get this gun right, " said Keefe. "They knew they only had one shot after a decades-long double-action hiatus. Some changes include trigger geometry. When you look at the new cobra you can see that the trigger rides on a pin more centrally located in the frame."
Experienced Colt shooters shouldn't expect a big change in trigger feel even with the new design. As a matter of fact, Colt designed the new Cobra's trigger to feel like the standard-setting Colt Python.
"Colt wanted to use the trigger of the Python as the baseline for what it wanted in the new Cobra, " said Keefe. "They have graphs, charts other tests that resemble a pathological liar's polygraph test saying that they have determined this revolver's trigger is right in there with the well-regarded Pythons. I would add, perhaps, that looking at how the bolt and hand are put in, there may just be less chance of this gun going out of time like a Python."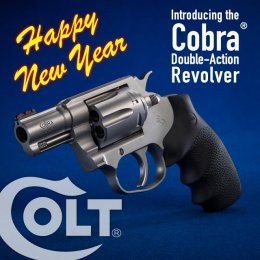 All eyes will be on the new Cobra's performance and Colt is aware of this. Expectations for Colt have been riding high for years. Anything short of a gold star will be a letdown, at least for Colt's die-hard revolver enthusiasts.
Still, with today's computer-controlled manufacturing it's entirely possible to produce top-flight revolvers with excellent mechanical precision one after the other. The trick is to perfect the process before going into large-scale manufacturing. This something that Colt has clearly been working on for some time.
The new Cobra is sure to be the first of a series of new-production double-action Colt revolvers. Revolver shooters around the world want to see Colt offer a full catalog of these guns including full-size and large-frame revolvers for competition, everyday carry and hunting. Concealed-carry is still a welcome start.
Measuring in at just over 7 inches long and just under 5 inches tall, the new Cobra sports a 2-inch barrel and full-size grip. With its 6-round cylinder it holds an extra cartridge compared to most compact revolvers. This gives it extra appeal to the concealed-carry market.
Almost as important as build quality and features is, ultimately, the bottom line: price. The new Colt Cobra carries a $699 MSRP which is very competitive. As always real-world prices will be lower — at least in time after the excitement wears off a bit.
Share this article
Related Posts