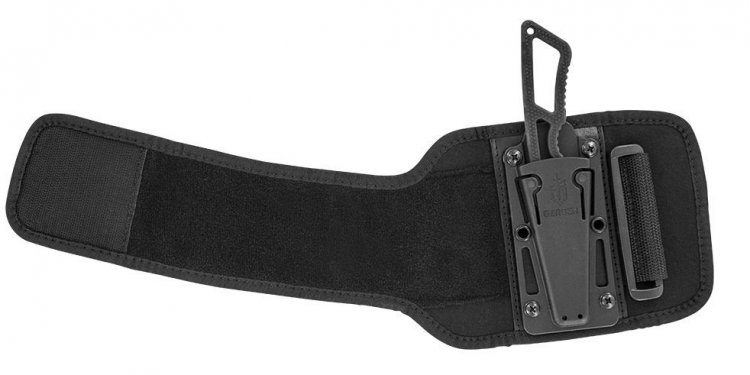 Gerber belt Knife
If you love things that are awesome/useful and hate things that suck... Get this belt. One of the best purchases I have ever made.
I've worn this belt for over a year and I use it almost every day. In fact, whenever I need a flathead screwdriver, something to pry with, or something to open a box (not sharp, but rips through tape easily), I reach for my belt buckle. It has become a reflex. Very useful.
Add a cross hilt with #2 Phillips and 3/16" straight. Make the random, currently useless hole in it a 1/4" hex. As an electrician I only have 9, 999 little 1/4" hex drivers scattered everywhere. I carry a Shard and this, but I don't need two bottle openers. The flat heads on the Shard are also usually useless, but the wire stripper is absolutely fantastic.
cool idea very poorly executed not much use in the tool cheap belt and very expensive
Would love to buy this tool for my man but the belt is nylon; not appropriate with workday attire. Please make one in leather that can be worn at the job site as well as in the office.
This belt is an awesome little tool. I've used it in many tight spots. I used this belt for a soldier that was under my comand to save his leg from an i.e.d.
Thank you for a great product
Sincerely.
LT.HERZOG
this belt is awesome. i use the tool everyday!
Ma meilleur achat depuis longtemps ! Je le conseille à tous . I wear this belt all day long... Simply and very nice belt ! Thanks Gerber
I just received this tool today through Amazon and I can already tell that this tool is well worth the money. It's a bit heavy and the end of the belt looks like it could fray easily, but overall, this belt tool will last for years to come.
Combine this with a small matching blade and it would be perfect!
I like the idea. Wish it was a knife though
So this is clearly a neat belt, the adjustment is a bit, well, non-existent. Consider that whilst waist size doesn't change daily the thickness of clothing might (eg shirt tucked in vs out). The tool and buckle are first rate! Look great and the tool seats itself with a confident "snap". That said the tool is of limited usefulness, not a knock but an observation. Here is where I believe the GDC markII will reign; make the buckle a platform to house any one of a series of tools! Each tool being specificly geared toward a sport/hobby/profession. Each tool with it's own cool anodized color finger ring, like the green ring on the current GDC. I suggest make your consumers part of the research to determine what tool types to include. For instance, I would want to "load" a different tool for carpentry work than I would hiking or hunting...
Share this article
Related Posts