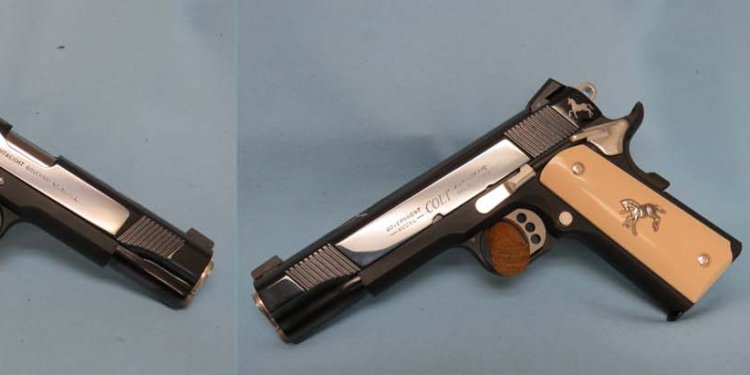 Colt Special Edition 1911
The Colt 21st Century Commander TALO Special Edition 1911 Pistol in .45 ACP features a 4.25-inch barrel, blued finish, black anodized aluminum receiver, tactical grip with fingerprint checkering, novak rear sight with wide notch, brass bead front sight, 25 LPI checkered front strap, and a series 70 single action trigger. This TALO Special Edition was designed by Wiley Clapp.
The Colt Firearms WILEY CLAPP Commander .45ACP BL is a classy looking 45 pistol that will draw admirable second glances. This semi-automatic pistol action style firearm model is not only attractive, but it produces the results you look for in a gun. Being small and compact does not in any way mean its performance rates are limited or less than satisfactory. This single action weapon has a barrel length of 4.25 inches with a capacity of 6 1 and a frame mount which enhances the safety features so accidents can be avoided. Brass bead front sight; black patterned grip. Enjoy this lightweight yet powerful weapon well designed for all types of shooting scenarios and gun needs.
Share this article
Related Posts