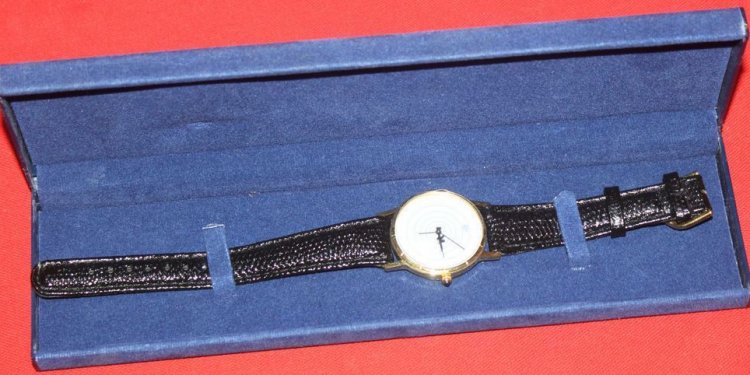 Colt Firearms Collectibles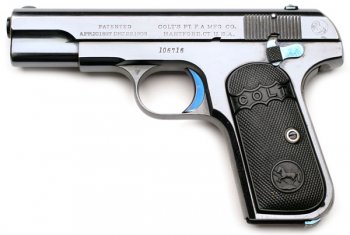 By Al De John, Superintendent, Custom Gun Shop, Colt Firearms Hartford, CT.
The care and cleaning of collectible firearms differs slightly from shooting models because of the special characteristics of the precious metal finish normally applied to a collectible model. "Tender Loving care" is required to maintain the original beauty and luster of the finish and, also, preserve the firearm to a 'like new" condition indefinitely. Moisture and fingerprints are the enemy we must guard against. The frequency of cleaning will depend on your climate and storage conditions. We recommend at least two cleanings per year (i.e., every six months) or after each handling of the firearm prior to storage. Marring and scratching the finish adversely effects its value and, thus, we recommend the following on the maintenance of collectible firearms:
DO remove fingerprints and protect the finish with a light coat of preservative oil on blued firearms using one of several reputable aerosol sprays now being marketed. Be sure to read and follow all manufacturers directions and warnings before using any aerosol product.
DO use a non-abrasive silver or gold polish to remove fingerprints, smudges, and tarnish from all plated surfaces. We use "Flitz" metal polish, marketed by Flitz International Ltd., 821 Mohr Avenue, Waterford, WI. 53185. The polish should be used with a very soft flannel cloth or jewelers cloth made especially for this purpose. Be sure to read and follow all manufacturers directions and warnings before using any polishing product.
DO apply a very light coat of preservative oil in the barrel bore using an aluminum or brass cleaning rod with flannel patch.
DO display the firearm in its display case for short periods of time, such as gun shows, etc., after wiping off any oil or substance which may stain the case lining.
DO store the firearm in a plastic bag for long term storage. The firearm can then be stored in a container which includes a moisture absorbing packet of silica gel or other type of moisture absorbing material, as added insurance. The packet should not be enclosed in the plastic bag, as it may stain wood and metal surfaces. This moisture absorbing material Is available at most hardware and sporting good stores. Keep in mind that the life of moisture absorbing material is limited and should be replaced periodically. (According to another Colt collector, you can revive these packets by putting them in your oven on extremely low temperature to dry them out to reuse. Keep an eye on them!)
Share this article
Related Posts